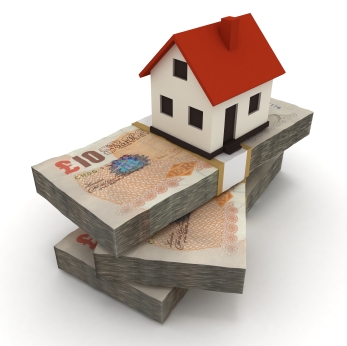 Home improvement has always been big in the UK. Driven by the seemingly never-ending stream of DIY shows in the 90s to the cabin-fever of lockdown this year, improving rather than moving is here to stay.
To help find ways to spruce up your living space, discount code and charity fundraising website Savoo asked three home design experts for ideas on how you can do more for less.
Sophie Attwood, owner at Husoe Home, says: "Most of us have spent a significant amount of time in our homes in recent months and so it's understandable that we're itching to make some changes to the decor. But you don't have to spend a significant amount of money to make a big impact."
Reuse anything you can
Paul Gibbens, housebuyers4u.co.uk, suggests: "Old materials like pieces of carpet, and tiles should be kept and not thrown out as with a little touch of creativity they can be put to use.
"What's already in your home can actually be given a bit of extra life – and Sophie Attwood agrees, adding that a bit of colour can completely transform your old items:
"Sometimes, simply painting an unfashionable piece of wooden furniture in a contemporary colour can have a significant impact on a room's decor. Dining chairs are relatively easy to reupholster too. Lift out the fabric seat pad and recover it with a new fabric that's cut slightly larger than the pad itself. Stretch it across and then staple it underneath."
Combine high quality and standard products
Sophie says: "When budgeting, you can't always payout for the high-end products. Instead, pick and choose. If you like some high-end cupboards for your kitchen, pair them with some standard worktops to help keep you in budget."
By using both affordable and high-quality products you're able to make the most of your budget without losing out on more attractive features for your home.
Shop around
"Shopping around will allow you to save money, as there are places out there that charge more for the same items." - Paul Gibbens
Take your time and don't buy the first item you find – by exploring a few sellers you might find the same product for a much more affordable price. In some cases, you might find that sellers offer a price match promise – offering to lower the price to match or even beat their competitors, which can help save a few extra pounds, especially if they have a better deal on delivery.
Lighting
"One thing that we tend to miss when arranging our home is light. Always look at how to make the most out of the light that's coming in through the windows.
Anamaria Pircu, VATRAA, comments: "Also, pay attention to which time of the day you have the best light. For example, these past few months I've had to work from the living room. The light doesn't come in in the morning, but it does in the afternoon, which is amazing. In the morning I am full of energy, but in the afternoon we all tend to get a bit tired, so an energy boost from the sunlight is very welcome."
Just by taking notice of your lighting and how it affects different rooms in your house, you can start making adjustments to your home layout to take advantage of the natural environment. You can renovate and enhance your living space without spending a penny.
Upgrade affordable items
Sophie comments: "If designer candles are out of your budget, opt for simple pillar candles and give them an individual look by wrapping them in twine, then style them in a cluster of varying heights."
You don't have to splash out for expensive materials or settle for affordable ones – by making some small modifications to items within your budget, you're able to add personality without adding cost.
Furniture
Anamaria, says: "How is the furniture in your living room set? I have seen so many examples where people tend to divide the living room into tv areas, and dining areas, setting the sofa to divide the room in two. What you should look at, is how to set the sofa looking at the TV, but to also fill the entire space."
Whether or not you're a big believer in feng shui, you can use the positioning of furniture to highlight areas of your rooms that you want to stand out; consider moving your seating around to make the best use of your space. Not only will this make better use of your space, but it will give your living area a new lease of life without you even buying anything.
Use colour over expensive materials
Sophie comments: "For me, colour has the biggest part to play. Look at the room as a whole and ask yourself what feeling you want to create in there. Look at adding elements of greens and blues for a relaxing, calming space or instead, add pops of orange and yellow for a room that needs to feel warm and cheery. It is amazing the change of atmosphere you can create by simply adding elements of colour."
Home changes don't need to be about buying more large scale items or completely reworking a room – with a bit of paint and a couple of colourful elements you can make a big change and keep within your budget.
Reduce clutter
Anamaria Pircu, comments: "If it seems to you like the space feels too cluttered, stop for a few minutes and try to analyse why it makes you feel this way. Maybe you have too many elements with details, too much information sitting in one room, making it hard for your brain to read everything.
"A good exercise is to step into the room and see what is the first element that gets your attention. If there are none, it means that you don't have a hierarchy. You should always look so that the room is organised in a hierarchical way. As you move through the room, more details appear, but they shouldn't all hit you at the same time."
You can actually renovate simply by getting rid of items that don't contribute to your home – saving on your budget rather than trying to find new items to fit your style.
Use natural pieces
Anamaria: "If you want a more natural look, try choosing pieces of furniture made of natural materials, like solid wood, stainless steel, leather and linen."
Sophie adds: "When it comes to the bathroom, a bamboo blind and beautiful glass or wicker vases and containers can give an instant spa-like feel."
You can achieve a more "natural", relaxing look with a few design pieces and some simple uncovered resources – and because they're using straightforward materials they don't have to be from top-end catalogues.
Good quality can save money
"Remember that good quality materials and products do, in time, save money. Select good quality as your priority and you will not pay twice." - Sophie Attwood
Keeping within budget isn't just about short-term savings! You can make the most of your money in the long-term by thinking ahead about what materials and items are likely to last longer and investing in quality goods where it means you won't have to buy new ones any time soon.
Shop smart
The tips above show that you don't have to break the bank to make your home more stylish, more attractive, and more personal. By making sure to use a little bit of ingenuity and pick items and colours that work together, you don't have to spend on expensive remodelling, new furniture, or high-end materials.