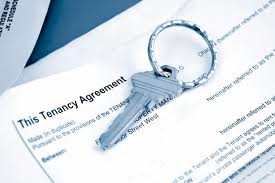 Newly released analysis from geospatial technology company, Kamma, has highlighted the growing trend of evermore regulation targeting the Private Rented Sector, with 52 schemes and consultations launched in 2022 alone - five more than the previous year, and almost 10 more than in 2020.
According to the report, enforcement is also on the rise as councils are stepping up their enforcement efforts. Fines handed out to rogue landlords and letting agents averaged £90,000 per month in 2022. Over 12% of all fines in London were handed out in the last 12 months, an increase of over £1 million since last December. August topped the chart as the most active month for fine activity. Fines totalling over £238,000 were handed out in the month alone.
It is not just total fines that are going up, average fines for letting agents have also increased to £4,695, an increase of over £200 pounds since 2021. 78% of all agent and landlord fines are related to management and licensing of houses and HMOs, which can be linked to the increase in both schemes and enforcement across London.
Camden council has continued to top the council enforcement list in terms of the number of cases brought forward, followed closely by Newham and Waltham Forest. Yet, the London Borough of Hammersmith and Fulham is now the London borough with the highest average fines of £19,800, followed by Hillingdon with an average of £13,500, and Hackney with £11,250.
Orla Shields, CEO and Co-founder of Kamma comments: "2022 has been another record year for licensing and fines handed out, with total fines now exceeding £8.1 million in London alone. At the same time, average agent fines have increased by over £200 pounds just in the last year, with the upward trend continuing into 2023."
She adds: "This month Kamma has published a 2022 Licensing report that summarises all the trends seen in the private rented sector regarding property licensing, enforcement and licensing fines. This report gives agents an overview of all the latest schemes throughout the year as well as an overview of the content and guides published by Kamma throughout 2022. We hope this report will provide agents with a good understanding of the current licensing landscape and help them keep up to date with new licensing scheme developments."