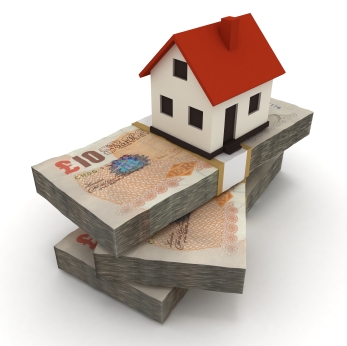 With spring approaching and warmer weather on the horizon, green-fingered house hunters are offering an average of £5,044 more for a home with outdoor space, while turning their backs on 'smart' home features.
According to the research and proving that the 'race-for-space' is far from over, the most sought-after feature in a house is a garden, and with searches for 'garden landscaping' up 83% in the last three months, it seems that green-fingered Brits are keen to enjoy the outside this summer and want to have their own plot to work on.
In fact, outdoor space is so important to some Brits that 10% stated that they would offer £15k over the asking price for a home that has a garden.
Gardens aren't the only outdoor feature that house hunters are looking to invest in this year, as according to the study Brits would pay £4,146 more on average for a house that has its own driveway and allows for off-street parking.
And in third place, a conservatory was found to add an average of £3,951 onto a home's asking price.
The study also highlighted that home efficiency features like solar panels and triple-glazed windows are also highly sought after this year, adding an average of £3,555 and £3,473 onto your home's value, respectively. Previous research has found that triple glazing can increase a home's energy efficiency by 60%1 and depending on the size of your solar panels you could save up to £550 on your energy bills each year.
8% of those surveyed stated that they would pay a substantial £15k above the asking price for a home with triple-glazed windows or solar panels. 61% would also offer extra for a home with an electric car charging, proving that these features may be worth the investment for those looking to add value to their property and possibly save on their own bills in the process.
Due to the potential money-saving aspects of eco-friendly features, these are already proving a popular renovation with Brits, as searches for 'eco homes' are up 26% YOY, whilst searches for 'energy efficient home' are up 39% YOY.
The Top 10 home features that Brits would offer the most money for:
1. A garden - £5,044
2. A driveway - £4,146
3. A conservatory - £3,951
4. Lots of storage space - £3,597
5. Two-car garage - £3,591
6. Solar panels - £3,555
7. Triple-glazed windows - £3,473
8. Built-in storage - £3,408
9. Separate bathtub and shower - £3,390
10. A kitchen island - £3,386
Functional features such as storage space and built-in storage were also found to be a key selling point for some house-hunters, with Brits stating that they would offer an average of £3,408 over the asking price for homes that already have built-in storage solutions.
On the other hand, period features like wooden beams (+£2,408), fireplaces (+£2,659) and high ceilings (+£2,772) were found to fetch the least amount of extra cash from potential buyers.
Tech features like built-in sound systems or smart home features were also among those that add the least value to a home, as according to the study, house hunters would only offer £2,642 more on average for a home with these features.
The Top 10 home features that add the least value to a home are:
1. Wooden beams - £2,408
2. Built-in sound systems/speakers - £2,480
3. Under-stairs cupboard - £2,496
4. A log burner/open fire - £2,604
5. Pantry - £2,635
6. Smart home features - £2,64
7. Fireplaces - £2,65
8. Built-in dehumidifier system - £2,699
9. Bi-fold doors - £2,746
10. High ceilings - £2,772
Joshua Hammonds, Marketing Manager at Hammonds Furniture, comments: "It's clear that eco-friendly features such as solar panels and triple-glazed windows are an ever increasingly popular feature with Brits, and compared to building a brand-new conservatory, these can be a quick alternative way to add value to your home - although those looking to solely add value to their home should research any installation prices and get a quote before going ahead with any work!
"Though house hunters were found to be big fans of extra storage space, they aren't particularly fussed about having an understairs cupboard or pantry – so investing in alternative storage solutions may get you better bang for your buck if you're looking to make improvements to your home to sell.
"Built-in storage can more value to your home and since it's built into the foundations and walls of your bedroom it can save a lot more space than traditional storage methods. And as built-in options are customisable, there are endless options when it comes to solutions to fit your needs, from pull-out shoe racks and jewellery trays to the ultimate space-saver, over-bed storage.
"Our study also found that features like new carpets could add an average of £3,328 to your home's asking price and hardwood floors could fetch you an extra £2,984, proving you don't need to undertake a large home improvement project to add some value to your home and get a return on your investment.
"For those looking to make even quicker changes to their home, a simple spring clean and de-clutter could make all the difference as a previous Hammonds study found that Brits would pay more for a home decorated in a minimalist style, offering an average of £3.6k over asking for a home that embraces minimalism in their aesthetic."