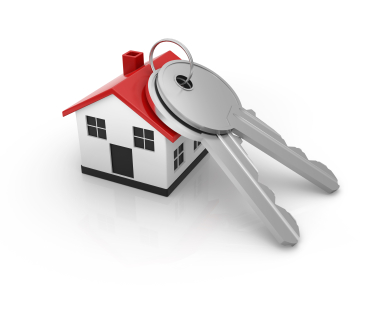 In a highly competitive housing market, such as we're seeing at the moment, it is vital that your house stands out from the crowd and looks its best when you're trying to sell. However, it can be difficult to do up a property on a budget and that's why DIY tends to be the answer.
The team at www.onlinemortgageadvisor.co.uk have put together a list of their top DIY hacks that could help you sell your home that little bit faster, without breaking the bank.
Storage is key
It's a simple fact, everyone has lots and lots of stuff. Moving into a home can be overwhelming so why not make it easier for your potential buyers? Look to areas where you might be able to include some hidden storage, perhaps under a dining bench or even in your bath panels!
Pay attention to the lighting
Light fixtures and fittings are such an important factor in any home and good lighting can really make or break the ambience of a room. All you need to do is invest in some unique ceiling fixtures and some gorgeous lamps to have dotted around your home, and it will completely transform the space.
Add artwork where possible
The simple act of hanging up some of your favourite artwork is a really great way to make your home more appealing to those prospective buyers. Nobody likes to see cold and empty walls around a home, so getting some artwork hung up will work wonders. Just make sure it's tasteful and something that will be universally favoured, a painting not to everyone's taste may do more harm than good when it comes to selling.
Transform your outdoor space
The majority of people currently relocating are on the hunt for a property with some great outdoor space. Nobody wants to turn up to view a property and find that it's run-down and completely neglected. Create a great patio space with some garden furniture, and add in some of your favourite plants to make it an inviting and sociable place.
Redecorate with neutrals
We all love a splash of colour, but it can make it difficult for prospective buyers to be able to see themselves in that space. A lot of people will simply see a room that's not to their taste and will be put off the rest of the house as a result. Give your property the best chance possible by returning to neutrals so people can imagine what they'd do with that space instead.
Make sure your house has kerb appeal
Curb appeal creates a long-lasting first impression and will set the tone for the rest of the home. Potential buyers can be immediately put off a property if the front of your house is run down and looking tired. Give it a spruce up whether that's a fresh lick of paint or adding a nice hanging basket by the door.
Make simple upgrades where you can
Rather than buying brand new furniture, make use of what you already have but just give it a new lease of life! Replace any worn door handles, draws and cupboards and find alternatives in any second-hand homeware shops - you'll find some great upgrades all for a discounted price.