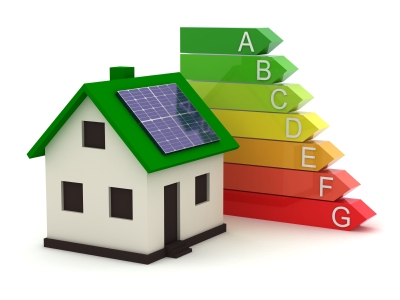 61% of sellers have previously researched government grants for home heating improvements but were confused about their eligibility.
Three quarters (75%) of Brits likely to sell property in the next 12 months would consider energy efficiency changes to increase its value, according to new research from Snugg.
With average house prices continuing to fall and rising mortgage rates knocking out potential buyers, potential sellers are looking to energy efficiency measures to boost the selling potential of their home.
However, while there is clear appetite for home changes, with likely sellers also interested in upgrades due to the potential to reduce their environmental impact and save money on bills (74% and 75% respectively) there is confusion around what is actually available in terms of energy efficiency upgrades.
Almost two-thirds (61%) of likely sellers have previously researched government grants for home heating improvements but were confused about their eligibility, and a similar figure (57%) say they just don't know how to make their home more energy efficient. Just over two-thirds (65%) assume they are not eligible for government grants, with a similar figure (69%) falsely believing grants for home heating improvements are only available for people with low incomes.
The Boiler Upgrade Scheme – which provides grants of up to £7,500 towards the cost of installing a heat pump – is just one example of non-means-tested government assistance for green home improvement.
68% say they would never make energy improvements to their home without a government grant, and believe that the government should cover the cost of replacing gas boilers with heat pumps.
The lack of knowledge around home energy efficiency changes was even more prevalent across Brits more widely. The research found that only a third (35%) understand how energy efficient heat pumps work, compared to 70% of people who understand a gas boiler. The same knowledge gap was seen amongst likely sellers, but with a smaller discrepancy as 78% knew how a gas boiler worked vs 60% who understood heat pumps.
More than two-fifths (42%) of respondents don't know what their home's Energy Performance Certificate (EPC) rating is, and almost a fifth (16%) had never heard of one before taking the survey. Only 21% know how much they could receive in grants for home heating, with lack of awareness about what is available highest in the North East of England (81%) followed by East of England (75%).
Robin Peters, CEO of Snugg, commented: "Sellers' lack of access to available information on home energy efficiency changes risks slowing an already spluttering property market - with home energy efficiency improvements known to increase value by up to £15,000. At the same time, homes in the UK rank amongst the worst in Europe for energy efficiency – responsible for more than a fifth of the UK's CO2 emissions.
"It's little wonder people are confused when current grant schemes are uncoordinated and the government's ever-shifting position on net zero provides little certainty or clarity to homeowners. It's vital that we ensure everyone has access to the knowledge needed for simple and affordable home changes that can both help boost the property market and accelerate our transition to net zero."