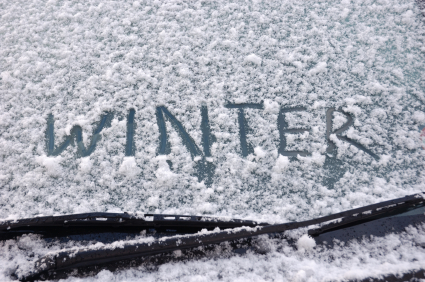 Without a little TLC over the winter months, burst pipes, broken boilers, and draughty windows are common problems for landlords with vacant properties, with plenty that can go wrong as the colder weather creeps in.
And for landlords who have student accommodation, these issues are particularly problematic if your property will be empty over the Christmas period, with tenants returning from spending time with their families to a freezing cold house.
Simon Thompson, founder of Accommodation for Students, has put together a handy checklist of vital property maintenance that landlords should be conducting on their student-let properties during the winter months.
1: Service your boiler
The last thing anyone wants during the winter is for their boiler to break, leaving them to endure the cold weather with no central heating. This is why taking the time to get your boiler serviced annually by a Gas Certified engineer is essential.
By doing so, this will allow you to spot any minor issues now rather than when the boiler breaks down completely and will save you a lot of money in the long run. A boiler service will also improve the efficiency of the boiler, meaning that you will use less energy and potentially reduce your energy bills.
2: Check pipes for leaks
A second vital point on the maintenance checklist is to examine pipes for leaks. This is of the utmost importance, as if the property will be empty for several weeks over Christmas, a leak would cause significant damage before your tenants return. Remind tenants to investigate the appliances and fixtures underneath the sinks, washing machine, and around the bathroom to check that there is no visible leaking.
For the pipes that are behind a wall, be sure to get the tenants to check for visible signs of leaking. Signs include damp patches on the wall, changes to the wall texture, bubbling wallpaper, peeling paint or a musty, damp smell.
If your student property is likely to be empty for a prolonged period over the Christmas break, it may be worth considering turning the water off using an isolation valve. This will prevent pipes from bursting and leaking during the colder weather when the property is empty. Ensure that you discuss this with your tenants and make them aware of this, as well as how they can turn the water back on upon their return.
If your property has an outdoor tap with an isolation valve, you can ask your tenants to shut off the water supply to prevent the pipes from freezing and bursting.
3: Insulate exposed pipes
As the hot water pipes in your property can be prone to bursting in cold temperatures, insulating them is a good idea. Foam pipe sleeves are a cost-effective way to insulate the pipes and can help prevent any nasty leaks from happening in the absence of tenants. They also help hot water to retain its heat as it flows through the house, making the property more energy efficient.
4: Bleed the radiators
Reminding your tenants to check that all radiators are fully functioning is another vital part of maintaining your property over the winter months. If the tenants find that they are not heating up properly, or remain cold at the top, they will likely need to bleed the radiators before heading home for Christmas. Bleeding the radiators is a simple process to remove any air pockets from inside the radiator, and to get the hot water flowing through properly.
5: Check doors and window frames for gaps
Take the time to assess how well-insulated the property is. Are there any gaps or damages to the window or door frames that are allowing cold air to seep into the property? If so, these should be fixed before the temperature drops.
6: Check your roof
Checking the roof of your student property is another essential step on the property maintenance checklist. Assessing the roof for any loose tiles or gaps is essential, as any small existing damages could turn into a major problem once the cold weather hits. Patching up small jobs before the weather turns will save the problem from turning into a much larger scale and more expensive job to resolve.
This will also help to keep people safe from any loose tiles that could potentially blow off the property during extreme winter weather.
7: Clear out the guttering
During the winter, the guttering will likely collect debris, such as falling leaves and twigs. This will clog the drain pipes and water will start to collect, which can then freeze and cause the guttering to break and need replacing completely. It may also cause water to overflow and run down the exterior of the property, causing damp and leaking water to penetrate the interior.
8: Check that all smoke alarms and burglar alarms are functioning
This point applies all year round, but take the time to test that all smoke detectors and burglar alarms are fully functioning, to ensure that the property remains safe and secure. It is no secret that student properties are a prime target for opportunistic burglars, especially during times of increased darkness during winter.