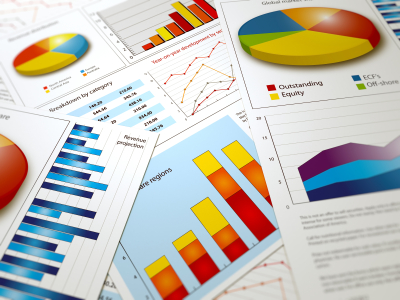 Annual house price growth eased further in February according to the latest figures released by ONS, slipping from 6.5% in January to 5.5% highlighting that more realistic pricing amongst sellers is helping the market return to some semblance of normality.
"While we have once again recorded another small drop of 1% in house prices this month, the market remains relatively resilient in the face of what is serious economic headwinds"
Albeit slightly historic, this morning's data revealed that, during February, the price of a typical UK home was £288,000 - £16,000 higher than 12 months ago, but £5,000 below the recent peak in November 2022.
Regional breakdown
Average house prices increased over the 12 months by 6.0% in England, 6.4% in Wales, 1.0% in Scotland, and 10.2% in Northern Ireland.
The West Midlands saw the highest annual percentage change of all English regions in the 12 months to February 2023 at 8.6%, while London saw the lowest at 2.9%.
UK house prices have now fallen for the third consecutive month, on both a seasonally adjusted basis (-0.3%) and a non-seasonally adjusted basis (-1.0%).
Charlotte Nixon, mortgage expert at Quilter, comments:
"How long the housing market can stand up to continued high levels of inflation remains to be seen. While we have once again recorded another small drop of 1% in house prices this month, the market remains relatively resilient in the face of what are serious economic headwinds.
"But inflation remains incredibly stubborn, with today's CPI figure showing that we still have not gone into single-figure inflation, loading ever more pressure on budgets. This will naturally translate into lower house prices as disposable income is sucked up by higher costs.
"That said, consumer confidence does seem to be returning as while mortgage rates are still much higher than people are used to, they have stabilised around the 4.5% mark. This will naturally have to creep up if there are further interest rate rises but for the most part homeowners are weathering these increased costs well and so far not completely disincentivising house purchases.
"Spring and summer typically represent a busy period for the housing market and the next few months will act as a bellwether for the continued health of the property market and how much demand is out there.
"The government have only got so long to try and turn the economy around before the next election and in the face of a landslide defeat, the Tories may opt for some crowd-pleasing policies that turn voter's heads. One such measure would be to abolish stamp duty for good. Stamp duty is an unpopular tax that actually does not bring huge revenue for the government but also has a significant role in glueing up the housing market.
"Getting rid of it could breathe life into the somewhat ailing market and help incentivise older homeowners in properties too large of their needs to downsize ultimately helping to create a more dynamic and fluid housing marketplace."
Jeremy Leaf, former RICS residential chairman, says:
"Despite another small fall in prices month-on-month, the housing market is proving to be resilient. These are the most comprehensive of all housing surveys but the figures are a little dated, inevitably reporting on activity from a few months earlier when the market was in the doldrums.
"Since then, confidence has slowly improved in response to more choice and stabilising mortgage, if not base, rates.
"However, worries about inflation persist and buyers want to see value so are flexing their muscles before making decisions."