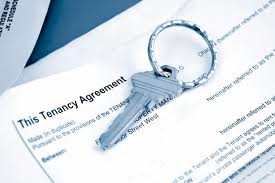 Soaring demand and falling numbers of landlords operating in the student let market have seen a huge rise in the number of rental guarantor applications, according to the latest data released by Housing Hand.
"The influx of students into the private rented sector is always a challenge in terms of meeting demand and this year will be even more so, given the lower number of landlords in the market"
The most recent ONS figures show that private rents rose by 5.1% in the year to June 2023 - the fastest increase since records began in January 2016. Meanwhile, data from Rightmove shows that there are now 20 requests to view every available rental property – a threefold increase since 2019. In North West England, the situation is even worse, with 30 requests per available property.
For students seeking accommodation for the new academic year, the situation is particularly challenging, according to UK rental guarantor service Housing Hand. The firm has seen a 50% increase in applications for rental guarantors over the past six months, while the supply of rental accommodation for students in Bristol, Manchester, Durham, Glasgow and many more university cities is proving particularly challenging.
All this means that students must be poised and ready to move fast when – if – they find the perfect property. Many are making use of Housing Hand's partnership with Canopy, which delivers rapid referencing services, in order to do so.
Graham Hayward, Chief Operating Officer, Housing Hand, said: "Renters are making sure they are well prepared, with all their paperwork in order ready to move fast to secure the perfect property. It's a very competitive environment right now, which can be very stressful for those trying to find a rental home, so it's important for renters to be ready to act as soon as they view a home they like."
Students in particularly oversubscribed locations are also having to adjust their expectations when it comes to the accommodation they are seeking, according to Housing Hand's insights into the market. Due to high demand, some students will need to accept less space than they would like while others will end up paying for larger properties than they need as a result of the lack of choice. Some students will also face longer journey times to campus than they would like, due to having to revise their expectations in terms of property location.
James Maguire, Head of Sales and Business Development, Housing Hand, comments: "Renters need all the help they can get over the next couple of months. The influx of students into the private rented sector is always a challenge in terms of meeting demand and this year will be even more so, given the lower number of landlords in the market.
"That's why students will need to be flexible in terms of their expectations. Looking at total cost will allow them to budget accordingly. Purpose-built student accommodation still proves good value in the current cost-of-living climate, as all bills are included, as well as other add-ons such as fitness centres, secure bicycle storage and so on."
Universities' continued reconsideration of the way they deliver lectures also needs careful thought by those students likely to be impacted. If some classes are delivered away from the main campus, students will need to be in the optimal location for travelling to all class locations, not just the main site. Social considerations come into play too, with students seeking housing that enables social interaction and the building of solid support networks while living away from home.
With A-level results day fast approaching, competition for rental properties is expected to increase over the remainder of the summer. Research by Save the Student shows that 46% of students live with private landlords during term time – an increase of 6% since 2022. This extensive demand means that both students and working professionals will be hard-pressed to secure accommodation over the coming weeks.
Nor is that challenge likely to be alleviated any time soon. Housing Hand believes that the situation will continue to be difficult, particularly in certain locations, for at least the next two years as rental stock dwindles while demand remains high. For students, the team, therefore, recommends early renewals for tenancies.
Graham concludes: "With rent reforms now not due until after this current period of student admissions is complete, the impact will be felt in full next year when the supply challenge will be even more acute. Students facing two years of difficulty finding their accommodation may find early renewal essential.
"It's also important not to rely on cancellations to get a property. Yes, there is always some level of cancellations when it comes to student housing, but relying on this is a very risky strategy in terms of securing accommodation."