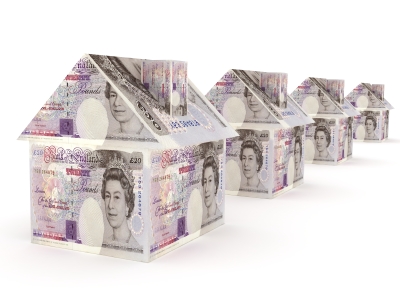 New data from TalkTalk has revealed that despite 43% of us wanting to move to a bigger home, 15% of the average British home is unused - a staggering £34,000 worth of wasted space.
The research found that connectivity is a key factor for homeowners, with 63% saying they would use their unloved spaces more if they had a stronger Wi-Fi connection, and a whopping 96% agreeing that a good internet connection in their house is important to them.
Brits are willing to pay a premium for it too, with respondents saying they would be prepared to spend as much as £12,000 extra on average for a house with no Wi-Fi blind spots, equivalent to 5% of their home's purchase price. Wi-Fi connectivity was also named a more important consideration when choosing a new home than proximity to restaurants and pubs (11%), an en-suite (26%), nearby good schools (22%) and parks or open spaces (25%).
The research was commissioned to launch TalkTalk's new market leading Wi-Fi Hub, which reaches more areas of the home than ever before, enabling homeowners to make the most of every corner of their home.
The most common wasted spaces are attics (31%), followed by spare bedrooms (30%) and garden sheds (7%). Using these unloved spaces as storage (37%) or simply forgetting about them (10%) were cited as reasons for their disuse.
If these neglected spaces were to be upgraded, the most popular options include relaxation dens (13%), home cinemas for men (20%) and gyms for women (15%). A quarter of 18 – 24 year olds would want a big screen gaming area (25%).
Phil Amy, Head of Product at TalkTalk, says: "Packed with the latest technology, our new Wi-Fi Hub and market-leading Fibre Broadband is helping UK homeowners open up more corners of their home than ever. With stronger connectivity, we can make better use of neglected spaces in our homes; from home cinemas in the attic, to garden shed gaming dens and garage gyms, the possibilities are endless."
Home design expert Linda Barker says: "We literally can't afford to waste space; we're moving house less than ever before and it's becomingly increasingly important to make the most of what we have. TalkTalk's Wi-Fi Hub delivers fast and powerful Wi-Fi that reaches more areas of the home, transforming wasted spaces into better connected, smart corners."