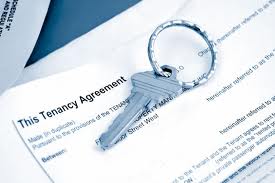 Data from ARLA Propertymark has revealed that the number of prospective tenants registered per member branch saw a rise of 8% during March - with the supply of rental accommodation also rising.
This comes after an increase in January which saw the number of tenants registered per branch jump to 70.2
ARLA Propertymark also found that the number of rental properties letting agents managed increased marginally in March, from 175 in February, to 179 per branch. This is down year on year; in March 2017 agents managed 183 on average.
Rent prices
The number of tenants experiencing rent hikes increased to 23% in March. This is the highest level seen since September 2017 when 27 per cent of landlords put rent costs up for tenants. This figure is down year on year though; in March 2017, 25 per cent of tenants had their rents increased and 32 per cent were subject to rent rises in March 2016 and 2015.
David Cox, ARLA Propertymark Chief Executive, said: "This month's results very much show a 'business as usual' period for the private rented sector, but this isn't necessarily a good thing. Supply is still too low and almost a quarter of tenants are experiencing rent hikes every month as landlords try to recoup the costs lost trying to keep on top of all the recent legislative changes – including the recent energy efficiency deadline. For the last two decades, successive Governments have passed significant amounts of complex legislation for landlords, none of which have been properly policed or adequately enforced – but most of which cost decent landlords a lot of money.
This is why we're so supportive of the Government's proposals to crack down on rogue agents, and more recently, plans to confiscate properties from criminal landlords. The announcements mark a sensible shift towards focusing on the root cause of the issues affecting the sector, rather than trying to find solutions to individual problems. This, coupled with greater rental stock is the key to fixing Britain's broken rental sector."