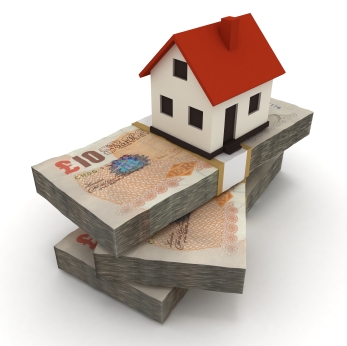 First-time buyers now need to save an extra £15,000 to purchase their first home, according to new research by Mojo Mortgages.
Data found that the average house buyer is saving a deposit of £33,000 to get onto the property ladder in the UK, increasing from £18,000 in January 2021.
Mojo Mortgages also analysed data from its mortgage partners to reveal that the average deposit size has grown from 16% of the purchase price to 22%, as the housing market continues to become more competitive.
Those living in the South West of England have felt the impact of deposits rising the most, as the average down payment doubles from £20,000 to £45,000.
Residents in cities such as Bath, Bristol and Cheltenham are also paying deposits worth almost 25% of the purchase price, representing the highest in the UK.
Research also found that Londoners continue to have the highest average deposit at £61,000, up 74.3% from 2021, while Wales has also seen deposit rates double from £14,947 to £30,000.
The East of England has one of the highest deposit sizes proportionally, with residents contributing almost a quarter of the average property price, as deposit sizes rise from 16.6% to 24.49%.
While Yorkshire and The Humber had lower growth in deposit sizes compared to the other 11 regions, residents are paying one of the highest proportions of deposit compared to other regions at 22.35%
Northern Ireland had the lowest growth in deposit size at just 1%, with the smallest deposit size too at 16.4% of the total value of the property.
Commenting on the findings, Mojo Mortgages founder and chief executive Richard Hayes says: "Inflation is affecting everyone as they have to contend with the cost of living squeeze. With the energy price cap rising and a high cost of food and petrol, it's no surprise that many first-time buyers will also be concerned about rising house prices, and how they will be able to save enough money to purchase a home."
"While two people buying together may be able to more easily save the money required, someone looking to purchase on their own without external support might find it harder to get a deposit together."
"However, while this research highlights the increase in deposit sizes, it's important for anyone considering getting onto the property ladder to speak to a mortgage broker, no matter what stage you are at. This will help you to get a much clearer understanding of your financial situation and what you can afford, which will help you get closer to purchasing your first home."