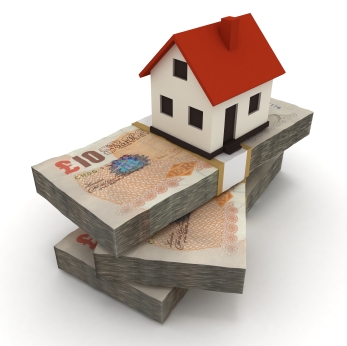 Getting a foot on the property ladder has never been more challenging, with average deposits on a first home climbing rapidly over the last decade and pushing homeownership further out of reach for the nation's first-time buyers.
Newly released research from Stipendium looked at the current cost facing first-time buyers when it comes to a mortgage deposit and how this has changed over the last five and 10 years.
The research shows that a decade ago, the average first-time buyer was required to place a deposit of 17% in order to secure their first home. With the average first-time buyer's house price at the time sitting at £138,973, this equated to a deposit of £23,625 - £29,684 once adjusted for inflation.
Fast forward five years and the level of deposit required from the average FTB had fallen, albeit marginally, to 16%. However, with the average first home costing £181,440, the nation's FTBs were looking at a mortgage deposit to the tune of £29,030 - £32,495 once adjusting for inflation.
This means that the initial financial hurdle of securing a first home climbed by 9% in five years, an increase of just £2,811.
Today, however, Britain's booming housing market has pushed this cost far higher.
The average first-time buyer is now required to place a deposit of 20% and with the average first homecoming in at £227,846, this equates to a sizeable £45,569.
That's a 40% increase in the last five years alone and a 54% increase in the last decade even after adjusting for inflation.
Christina Melling, CEO of Stipendium, commented: "Record house price growth means that the initial requirement of a mortgage deposit has climbed substantially over the last decade and the vast majority of this increase has been seen in the last five years alone.
"While this increase will have been felt by homebuyers at all levels of the market, it's been particularly hard on first-time buyers who are just starting out on their journey to homeownership and who won't have the financial backing of a previous property in order to cover their mortgage deposit costs.
"It really does beg the question as to where it will stop? We've only seen one notable market realignment in the last two decades and house prices have since surpassed previous peaks to reach new highs, which has severely reduced the chance to buy for many aspirational homeowners.
"The UK property market is a tough place to be for first-time buyers and this was largely our motivation behind launching our Merge platform. We wanted an affordable resource that can provide help, support and guidance throughout the duration of the transaction process, while also providing them with as many cost-saving opportunities as possible."