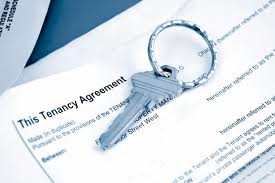 Average rents in the country saw a 2.18% rise during Q3 2022 and reached £889, up 8.68% on the year and marking the second consecutive quarter where growth was above 2%, according to newly released data from The Deposit Protection Service.
Figures from the DPS showed that rents in London accelerated by 4.24% (£61) to £1,499 during Q3 2022 and that average rents in the capital increased by 11.95% (£160) between Q3 2021 and Q3 2022. The UK's current annual inflation rate is 10.1%.
The DPS said that five regions - Yorkshire, the North West, and East Midlands, as well as Northern Ireland and the East of England - saw rent increases of more than 2% during Q3 2022. Rents in Scotland increased by £59 (8.91%) to £721 between Q3 2021 and Q3 2022.
The organisation added that rents in the North West increased by £57 (8.98%) to £692 during the same period.
Across the UK flats saw the greatest percentage rent increase between Q3 2021 and Q3 2022, up £79 (9.52%), from £830 to £909.
The DPS reported in July that average UK rents reached £870 during Q2 2022, an increase of 2.47% (£21) compared with Q1 2022.
Matt Trevett, Managing Director at The DPS, said: "Rent increases continued across the UK during Q3 2022 as a result of well-documented shortages in rental stock and general increases in the cost of living.
"Ongoing demand for larger properties in London, as well as flats during the past 12 months is driving the significant rent increases we're seeing in the capital.
"In order to secure a property, tenants are still willing to pay historically high rents."