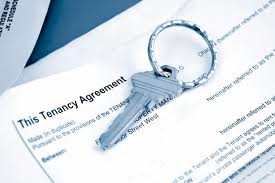 The average rent in the UK has reached another record high of £1091 after a 1.2% rise on last month, according to the latest data supplied by Homelet. Excluding the capital, average rents in the UK are now £920, up 1.1% on last month.
According to the figures, every single region in the UK saw a month-on-month rise in average rent price, including London, where rents have risen to a new average of £1,804 PCM – an increase of 1.9% on the figures from March 2022.
The South West saw the next largest monthly variance, which is up by 1.8% to a new average of £1,035 PCM.
Outside of London, Scotland saw the largest annual variance at 12.3% - the average rent in Scotland is now £774 PCM.
Andy Halstead, HomeLet & Let Alliance Chief Executive Officer, said: "The cost-of-living crisis has been widely publicised, and it is inevitable that energy price rises and extra expense in other areas will mean that it will become harder and harder for tenants to pay their rent every month.
"Considering the increasing difficulty for tenants to pay rent, and the fact that our internal data shows that fraud is on the rise, it is impossible to escape the conclusion that it is vital for agents to protect their landlords and keep a strong relationship with them by using high quality referencing checks and a water-tight rent guarantee product.
"A broader analysis of the Rental Index data confirms that the demand for rental properties is continuing to outweigh supply massively, which will surely lead to continued price rises to differing extents across the country.
"Finally, we can see that London has well and truly bounced back from a lull during the height of the pandemic, with a strong performance in the capital continued by another price rise."