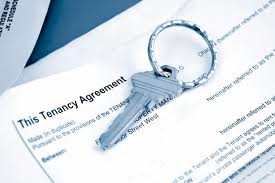 Average rents in the UK have risen again reaching £1,171 PCM, up 1.0% from last month, according to the latest figures released by HomeLet.
HomeLet's data revealed that every area across the UK has seen a year-on-year price rise. However, the most significant was seen in the capital, with average rents rising to a new average of £1,989 PCM – an increase of 2.3% and creeping towards an average of £2,000 PCM. When London is excluded, the average rent in the UK is now £976 PCM, up 0.5% from last month.
The Northeast also saw the largest monthly variance, with rents 2.3% higher than last month, up to £623 PCM.
Andy Halstead,?HomeLet?& Let Alliance Chief Executive Officer,?said:?"A lot has happened in the past few weeks with (another) new Prime Minister appointed, but away from the chaotic scenes on Downing Street, things are much more predictable in the rental market, with prices continuing to rise monthly.
"The average rental price in Greater London is creeping towards the £2,000 PCM mark, and the cheapest rental region of the UK, the North-East, also saw a big month-on-month jump in the average rental price. That said, we have seen a slight slowing down in the rate of price rise in most other regions of the country.
"Our message has remained consistent, that the continued trend of landlords leaving the market is likely to see prices continue to rise, with a lack of properties to meet demand bound to result in a more competitive race to secure a let for the average tenant.
"The rising cost of living has to be a concern for both tenants and landlords too. Any trend that sees more tenants unable to pay their rent spells bad news for everyone involved, increasing the importance of letting agent support for landlords."