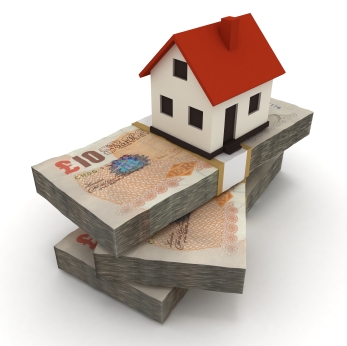 The ongoing coronavirus crisis is affecting all of us in one way or another and whether we like it or not, we're all spending more time in our homes these days
As you no doubt would have seen either on TV or online recently, many people who are going through lockdown are using their time to either learn a new skill or take up a hobby. And if I was writing for anything other than a property publication I'd probably encourage you to crack on with your Esperanto lessons or online juggling tutorial. But I'm not. So I won't.
You may be forgiven for forgetting that despite everything else that's going on in the world at the moment, it is actually spring right now. Don't believe me? Just look outside. Blossom everywhere, blue skies, baby lambs happily skipping abo...ok, you get the picture. And as previously discussed, spring is the ideal time to give your home a good shakedown and a bit of TLC, particularly if you're thinking about selling once the market picks back up.
So how should you fill your time?
Aside from a good spring clean, there are plenty of simple home improvements you can make during lockdown that will add lasting value and boost your home's selling appeal.
The most obvious starting point would have to be giving the place a good tidy up and decluttering your home. Potential buyers need to be able to see the space they are getting and by removing belongings from walls and floors you can help them do this more easily. When you declutter your home you are inviting the buyer to imagine themselves living in it. As the old sales mantra goes "Sell the sizzle - not the sausage".
Once you have cleared your walls of pictures, paintings, tapestries, etc, the next natural step would be to freshen things up with a good lick of paint. Instantly transforming tired or worn areas of your home or even changing the colour scheme completely can work wonders. Providing you have some spare paint available or can safely get it delivered, painting is a very low-cost way to add value and use of modern colours can go a long way to giving your home a new lease of life.
Do not be afraid of the paintbrush. Embrace the paintbrush.
First impressions count and when it comes to channelling a little effort into your home that pays dividends, achieving 'kerb appeal' with a tidy front garden is king.
Clear litter, mow the lawn, remove any weeds, and if you can, tackle any overgrown trees which may be restricting light. Adding a splash of colour with plant pots and hanging baskets always looks good. Round the back set up any outdoor furniture. Tables, chairs, BBQ, sun loungers or even a fire pit – can give potential buyers a real sense of what it would be like to own your garden.
Pay attention to your home's windows. Future buyers certainly will. Start by giving them (the windows not the buyers) a good clean and they will instantly give a sense of how lovely the rest of your home is. If your house has wooden windows, brighten them up with a splash of paint to keep them looking fresh and hide any cracks.
It is often said that the heart of a home is the kitchen. Many property sales have been won and lost over the years in this room so make sure yours is looking tip-top. All the cupboards and surfaces need to get the deep-clean treatment. Once again, the paintbrush is your friend here as old or worn cupboards can be given a new lease of life without you having to fork out on replacing cabinets or getting a handyman in.
Unless you are selling your home to yourself, it is highly unlikely that the next owner of your property will have exactly the same taste in décor (or lack of it) as you. Remember the sales mantra from before? You're selling a dream here - the sizzle, not the house (the sausage). Future buyers must be able to visualise themselves living in your home. They're unlikely to be interested in how you live there and over personalisation is a dream killer. Remove any decoration that shows too much personality and try to keep things as neutral as possible.
These are frustrating times for everyone, but for those that were on the cusp of starting the selling process and moving somewhere new, this feeling of helplessness will be compounded. Using your lockdown time to begin this process is a good thing. Hopefully, it will save you time, money and give you a sense that, although slow, things are moving in the right direction.
Blog by Warren Lewis of Property Reporter