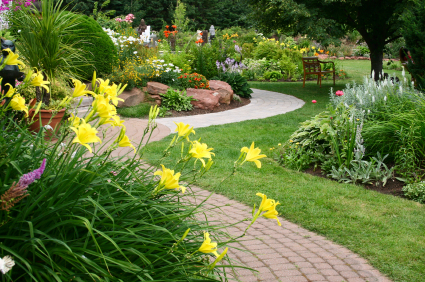 Newly released data from LV= General Insurance has revealed that 74% of Brits with a garden say they've changed how they used them during lockdown. With people spending more time in their gardens, they're also investing in making space fit their needs adding everything from plants and garden furniture to BBQs and children's toys.
The average spend on their garden during lockdown was £125 per person, while millennials estimate they spent £213, the highest across the age groups. With millennials most likely to have young families, this was often spent with their children in mind, with one in five (19%) saying they wanted to give their children an opportunity to play outside while the parks were closed.
Millennials were also the most likely to state their garden improves their overall wellbeing (45%), compared to 39% nationwide
Making the most of the weather, one in five (20%) millennials investing in their gardens have purchased or will purchase a BBQ during lockdown, more than any other group. They were also the most likely (28%) to pick up garden toys for their children, such as: swings, a wendy house or paddling pool.
With everyone forced to spend more time at home during lockdown, one in three (30%) have worked or relaxed more in their garden than usual (32%), making use of the record-breaking spring weather. A quarter (26%) say they've tended to their garden more during lockdown.
Those on the UK Government furlough scheme spent around £50 more on their gardens than the national average during lockdown, spending £189 on their gardens during the three-month period. People who had been furloughed were also more likely to add greenery to their living spaces, with two thirds (63%) doing so.
Those with a garden have estimated that the contents of their garden now costs £1,282. Across the country, Londoners have the highest estimate for their garden contents, at £2,203 compared to the average estimate in Scotland, which was £817.5
Heather Smith, Managing Director of the LV=GI Direct business, comments: "Despite the difficult period we've all been through, it's great to see the UK finding joy in their gardens. However, it's important to be conscious of the value you're adding to your garden, as the contents are more exposed than those inside your home. ONS research shows that garden furniture is consistently the most likely thing to be taken in household theft.
"Over the last three months, though house crime has decreased in general, garden theft has become a larger portion of home insurance claims. If you've invested in your garden during lockdown, it's worth checking whether your new purchases are included within your current insurance policy. At LV=GI we cover up to £1,500 for garden contents as standard, but this varies by provider."