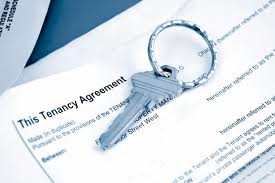 The total number of 'build-to-rent' properties across the UK has increased by 33% year-on-year, according to British Property Federation.
Data collected by the trade body shows that the number of completions rose from 30,312 in 2018, to 40,181 in 2019.
Excluding London, the total number of build-to-rent properties increased by 51 per cent on an annual basis.
On a regional basis, Birmingham noted the greatest rise in the number of build-to-rent completions, having increased from 4,891 in 2018, to 8,069 in 2019.
The trade body adds that there are currently 152,071 build-to-rent homes at various stages of completion in the UK currently, including the 40,181 completions. The data shows that there are 35,415 under construction and 75,475 in planning, which represents a 15% rise over the year.
Real estate investment company, Apache Capital Partners co-founder and managing director Richard Jackson says: "Given the wider investment landscape and the state of the traditional private rented sector in the UK, it is no surprise that build-to-rent continues to attract interest from both investors and consumers.
"The under-performance of traditional investments such as sovereign bonds have encouraged institutional investors such as pension funds and insurers to look at emerging asset classes like build-to-rent for long-term steady income streams to match their liabilities.
Flatfair founder and chief executive Franz Doerr adds: "These figures show the demand for professionally managed rental housing that makes the entire experience seamless.
"As people rent for longer periods there will be an increased focus on service and build-to-rent housing is leading the way. As more units come online, service will be the differentiating factor between developments, and those that embrace the technological solutions that make things easier for tenants will thrive."