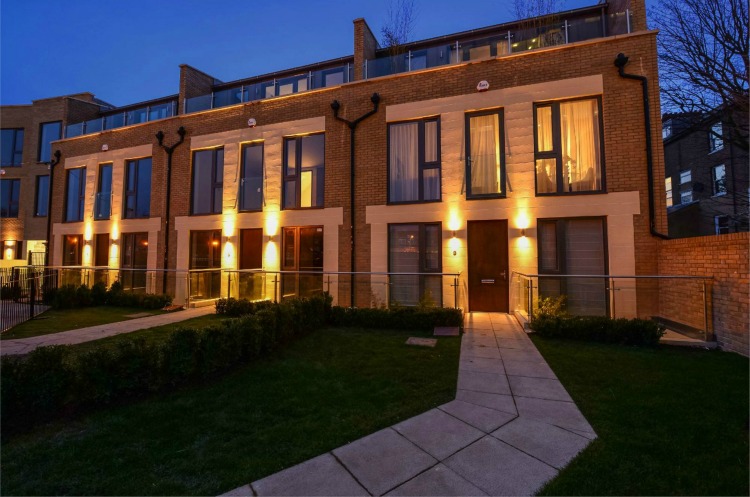 As the daylight hours get shorter and dark nights draw in, many Brits are attempting to lighten the mood by lighting their outdoor space.
New research has found that Brits are investing in making the most of their days by spending a large part of their average £350 per year lighting spend on areas such as balconies, gardens, and yards.
According survey of 1,000 UK adults carried out by lighting supplier LED Hut, 28% of respondents said they spend more on their outdoor lighting than indoor lighting in a bid to extend the enjoyment of their outdoor spaces throughout the darker months.
Interestingly, the data highlighted just how much lighting - both natural and artificial - positively impacts Britons, with so many considering it a vital component of enjoying outdoor spaces throughout the seasons.
The report, which explores Britain's perceptions of lighting in the home revealed that lighting can be said to have a direct impact on Britons' wellbeing.
More than 1 in 3 (34%) believe that artificial lighting is key to spending more time in their homely outdoor spaces during the darker seasons and nearly half (44%) revealed that spending time in their outdoor space helps to improve their mood.
According to the data, being able to use our gardens throughout the year rather than only during the warmer months, doesn't just boost our mood, it also has a lasting impact on our social skills.
More than 1 in 6 (18%) said they would spend more quality time together with friends and family if they had a comfortable outside space in which to entertain guests during colder months.
Paul Garner, ecommerce & marketing director at LED Hut commented: "Given that the UK uses daylight savings to maximise daylight, it is understandable that we are more likely to invest in items for our garden in winter than summer to keep it light and warm. That said, it is still surprising to see exactly how much people are willing to spend.
Lighting really does light up our lives in a number of different ways, and with the research clearly showing how much of an impact time outdoors has on overall wellbeing, Britons should look to utilise their outdoor space wisely with a range of seasonal lighting and heating."