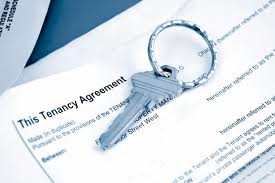 The latest figures released by the British Property Federation have shown that there are now 167,853 build-to-rent homes either complete, under construction or in planning across the UK - a 22% jump against the same period last year.
The findings reveal that between Q2 2019 and Q2 2020, the number of completed build-to-rent homes rose by 37%, the number under construction decreased by 5 per cent and the number in planning jumped by 27%.
While the sector is preparing for future growth, with a significant increase in the number of build-to-rent homes in planning compared to a year ago, the number of starts and completions saw a steep decline from Q1 to Q2 2020, reflecting the unique circumstances of the Covid-19 outbreak, and a break with what had been a strong 2019 and Q1 2020.
In Q1 2020, the sector undertook 4,297 starts and 3,417 completions, but Q2 has seen a sharp decline for both with only 1,827 starts and 1,640 completions.
While professional investment firms typically finance build-to-rent and manage the development for the long-term, the research today also shows the breakdown of types of organisation building the new homes. Local developers are currently responsible for building 28 per cent of the market, with UK housebuilders (27%), major UK developers (17%), contractors (14%), registered providers (9%) and major international developers (3%) making up the rest.
Ian Fletcher, Director of Real Estate Policy, British Property Federation comments: "Our research shows investor confidence in build-to-rent housing continues, with a greater commitment from the sector today to delivering new, high-quality rental homes across the UK compared to a year ago.
"The sector will play a key role in supporting the government's ambitious plans to 'level up' the country's regions and in building a shared recovery where more people across the country, whether they choose or need to rent, will have more choice of rental properties available to them.
"The build-to-rent sector's growth will also aid the Prime Minister's ambitions to 'Build Build Build', with valuable construction jobs being created in all parts of the UK, but this requires momentum behind converting planning applications to construction starts. These decisions, however, will be on a knife-edge for the next year, as risks rise and productivity remains low as a result of Covid-19, and so the Government must ensure its does not take this much-needed new investment for granted, and both our planning and tax systems give confidence to investors to make decisions today for the long-term health of the UK housing market."