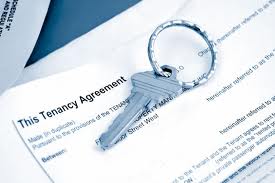 According to data from expat mortgage broker, Cherry Mortgage and Finance, despite tougher lending criteria, there has been a 29% increase in the number of expats in Australia looking to invest in UK buy-to-let property over the last 12 months.
UK mortgages have been affected by rules introduced in 2014, which made things tricky for all potential borrowers whose income and expenditure had to be evidenced after this time. But for UK expats, things are tougher still. Following European rules brought in 2016, individuals paid in a foreign currency must now come under closer scrutiny when their applications are assessed by mortgage underwriters.
There is a real hurdle facing expats in Australia and options for mortgages on UK properties are rather limited, in part due to certain Australian banking regulations and treaty arrangements, which technically precludes lending to each other's residents. However, there are over 1.1 million Brits living in Australia and many wish to buy property back in the UK, either as a pure investment, or as something they intend to live in the property again upon their return.
Matthew Fleming-Duffy, Managing Director of Cherry Mortgage and Finance comments: "It would be good to see this change and following the joint press conference held by Theresa May and Australia's Prime Minister Malcolm Turnbull last year, this may indeed become a focus of renewed co-operation between our countries, as Australia is a key destination for many British expats.
We receive a large volume of enquiries from expats in Australia and have a handful of lenders that will arrange BTL loans for them. Typically, UK expats are looking to invest in buy-to-let property whilst living in Australia, perhaps as a way to provide an income in retirement, or even to live in upon their return. On the whole, we receive enquiries from people in all walks of life including white collar workers (e.g. lawyers, bankers, IT professionals, etc), teachers, engineers and those employed in the medical profession.
It has got a lot harder to get a mortgage in the UK if you don't live there - even if you're a British expatriate. We saw a few lenders withdraw from expat lending last year, as a direct result of the EU Mortgage Credit Directive.
If you are looking to purchase an investment property and have a 30% deposit, earn over £45,000 sterling equivalent, work for a multi-national corporate, have an existing UK mortgage and are looking to purchase 'vanilla' properties, then you are in luck as you will have options. If your income is lower, or if you are self-employed, or if you are looking to purchase more unusual properties, then you may find that the product options being offered to you are expensive and your potential purchase becomes unfeasible, or indeed that you cannot even borrow.
We have identified over a dozen lenders who are willing to provide buy-to-let mortgages to expats in Australia. Many mortgage lenders will only consider applications from them if they can meet certain specific criteria. Brokers are best placed to understand the nuances of criteria, and can be talking to the relevant lenders straight off the bat.
Recent entrant to the UK mortgage market, Landbay, can consider an application from expats living in a wide variety of locations, but will only lend to consumers in Australia if they are buying UK property via a Limited Company. An example of one particular lender that can consider applications from individuals is the Family Building Society. They have a few rate options including a discounted variable rate of 3.19% for the first three years, followed by a standard variable rate, which is currently set at 5.54%. There is also a discounted variable option of 3.39% for 5 years. Furthermore, the lender has two 5 years fixed products at (1) 3.84% and (2) 3.64%.
They charge an arrangement fee which is 1.25% of the loan, plus a product fee of £999 (the Product Fee for the 5 years fixed rate options are (1) £249 and (2) £1,499). Early Repayment Charges also apply and you would be charged a penalty of 3% of the loan if you may the mortgage off in the first three years (or 5 years for the 5 year facility.) The 3 years fixed carries a penalty of 3% in the first year, then 2%, 1%; 5 years fixed is 5%, 4%, 3%, 2%, 1%.
Whilst some lenders historically have had a requirement for potential mortgagors to leave Australia to sign documentation (we have also experienced a case where the lender insisted on the client visiting the UK and signing documents here, in front of their solicitor), we have found that more lenders have been developing a flexible approach to expats that live in Australia."