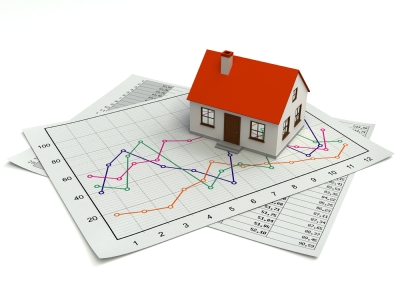 The UK housing market continues to show strength in the face of sustained economic challenges, new data has revealed.
"Although mortgage rates and the pace of inflation remain unsettled, the market is performing well, all things considered"
Against a backdrop of rising mortgage rates and inflation, figures provided by TwentyEA, have revealed that in terms of 'new instructions', levels are at their highest in four years, having risen 4.5% since last year and now stand at around 986,000, with 'sales agreed' at around 659,000.
While demand overall has decreased year on year, 2022 was a very different market and was one of the busiest on record.
Data shows that stock levels have improved across all price brackets, particularly among properties at £350,000 and over. In the bracket of £200,000 to £350,000 the number of available properties has increased more than 50% year on year.
However, shortages remain under £350,000 and are exacerbated by the lack of new homes under construction. According to the Centre for Cities, the UK has a backlog of 4.3m homes which have never been built.
Compared with 2019's more normal market, stock levels are down in most regions except for the East and West Midlands and Inner London which bucks the trend and has over 17% more properties available compared with 2019.
Encouragingly, in percentage terms, the gap between the initial asking and exchanged prices is roughly the same in 2023 as it was pre-pandemic. Average asking prices at original instruction have risen by 2.8% in the last year and 24% since 2019, while exchanged prices reflect similar numbers having grown to 3.8% over the course of the last year and 22% since 2019.
The volumes of fallen throughs seen since the mini-Budget are now tailing off to similar levels seen in 2019, and transaction prices are stable with 'sales agreed' higher in Q2 than Q1.
Time to sell an average property is currently sitting at around 61 days which has increased compared with the previous year, however, it's an 18% reduction on 2019's level of 75 days. For a property priced at £200,000 or less, the time to sell is 55 days. Scotland is currently the fastest place to sell at 45 days. Inner London is the longest at 83 days.
Colin Bradshaw, TwentyCi's CEO, said: "Buyer demand is reassuringly resilient despite the economic headwinds of interest rate rises and inflation, while keen sellers are proving determined and are pressing on with their moves. Deals are still being struck, albeit at a lower level than this time last year. However, that was an exceptional market and one of the busiest since records began.
"Although mortgage rates and the pace of inflation remain unsettled, the market is performing well, all things considered. While there remains a shortage of lower-priced stock, all price brackets have seen some improvement in terms of available properties, with the higher price brackets above £350,000 now fully replenished.
"Average asking prices are still rising and transaction prices are holding steady. These signals demonstrate resilience and reveal how speculation around the extent of the market's decline may have been overstated."