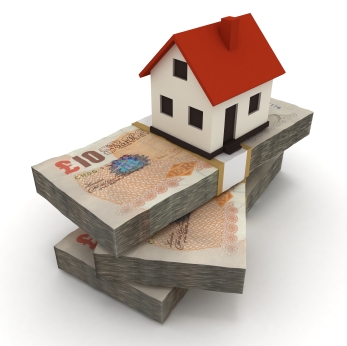 Buying and owning your own home is an amazing feeling, but for many, it can feel unattainable, especially when the average property price is continuing to increase and reach record highs.
Over the last decade or so, we've seen increasing numbers of reports about how challenging it is for first-time buyers to get on the property ladder. In some cases it's been deemed "impossible" – but how true is that?
Whether you're a first-time buyer or a parent or grandparent keen for younger family members to be able to buy a home of their own, you've probably had conversations about affordability. And it's true that the house price to average income ratio has never been higher, with the average house price in the UK currently sitting at around 9 times average income.
Nevertheless, averages mask the reality of the housing market, as there are pockets of affordable housing in every area. And what's very rarely reported is that first-time buyers are successfully buying - all over the UK.
A report published by Halifax in January showed that for the last six years (2016-2021), first-time buyers have consistently made up around half of all home loans. In the five years from 2009 to 2013, that proportion was around 40%. Far from being 'shut out' of the property market, first-time buyers are well on the way to becoming the buyer type holding the majority of mortgages.
How much are first-time buyers paying for their first home?
Looking at Land Registry data for April 2022, it's clear that first-time buyers are spending at least 25% less on their first home than former owner-occupiers – and that's all over the UK, including London. So the first thing to note is that when the headlines report average house prices, you're going to be able to find a property for significantly less than that, wherever you live.
In terms of the average price paid by first-time buyers, the five countries or regions where properties were most affordable in April were:
North East of England £132,607
Scotland £149,536
Yorkshire & Humber £172,417
North West of England £175,743
Wales £182,306
Nationwide data also shows that Scotland and the North of England offer the most affordable housing opportunities, with a house price-to-earnings ratio of 3.2 and 3.3 respectively. ONS data for England and Wales for 2021 showed Copeland in the North West was the most affordable local authority, with average house prices just 2.7 times average earnings.
How affordable are mortgage payments for first-time buyers?
A 2021 affordability report from Nationwide shows that in Q4 of 2020, monthly repayments as a percentage of take-home pay for first-time buyers outside of London and the South East were actually below the long-term average.
The most affordable regions were Yorkshire and Humber, the North of England, and Scotland. Mortgage payments represented between 20% and 30% of take-home pay in most parts of the UK, rising to 50% in London.
With rising interest rates though it's likely that FTB mortgage payments will start to rise as a percentage of take-home pay, it's important to remember they are still incredibly 'good value' for money versus pre-2007 when rates were typically 5-6%, with mortgage rates slightly higher.
Today, you can still secure mortgage rates sub 3% and others sub 2% and as rates are expected to rise, it's likely, depending on your personal and financial circumstances, that this is still a good time to consider moving home. The best way to work out what you can afford and discuss rates for the future is to have a 1:1 with a broker, don't just rely on online calculators. Our partner Mortgage Scout specialises in helping first-time buyers with their mortgages.
How much deposit do first-time buyers need?
Saving enough money for a deposit is widely touted as the biggest problem for first-time buyers. Although commentators often talk about having to put down a 20% deposit, the reality is that – if your income allows – it's perfectly possible to buy a property at 95% loan to value.
Another thing that gets a lot of media attention is 'the bank of mum and dad' – the idea that most parents need to financially help their children buy their first home. In fact, only around 40% of first-time buyers today have help from family and friends, through either a gift, loan or inheritance. Even 25 years ago, around a quarter of new buyers had some help with their deposits.
But if your family and friends aren't able to help you, how much money do you need to save? Again, looking at Land Registry data for April, these are the average 5% deposits required in those five most affordable areas:
North East of England £6,630
Scotland £7,477
Yorkshire & Humber £8,621
North West of England £8,787
Wales £9,115
In the West Midlands, you're looking at £10,048 and in the South East, £15,147.
If you buy with a partner or a friend, you might only need to raise half those amounts, and there are various Government and industry schemes available to help you onto the property ladder, such as:
Help to Buy: This is an equity loan scheme for first-time buyers where, as long as you have a 5% deposit, the Government will lend you between 5% and 20% of the cost of a newly-built home (up to 40% in London). Although the scheme is ending, you have until 31st October to apply and until 31st March 2023 to buy your home.
Shared ownership: This is where you buy a proportion of the property and pay rent on the other part. The deposit will be between 5% and 25% of the value of your share.
First Homes: This is a Government scheme offering new-build homes to first-time buyers and keyworkers at a discount of between 30% and 50% on the full market price, depending on the area. The minimum deposit is 5% of the discounted price.
Remember that as a first-time buyer today, you'll be taking out a repayment mortgage, so you'll start paying off the loan and increasing your equity almost from the moment you buy. As property prices rise, you benefit from all the growth in the value of your home – even though you've borrowed the vast majority of the money to buy it!