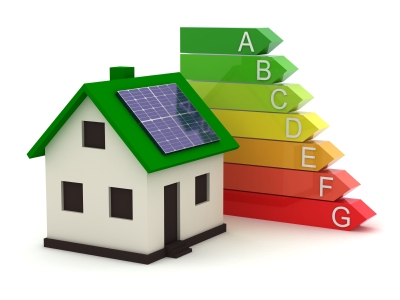 The chancellor has confirmed plans to offer home owners a grant to help make their properties more energy efficient.
Speaking in his summer economic update today, Rishi Sunak revealed that from September both home owners and and landlords will be able to claim a grant of up to £5,000 to cover two-thirds of the cost of green home improvements.
Low income households will be able to claim up to £10,000 to cover the full cost of energy saving upgrades.
Sunak said the funding would help to make more than 650,000 homes more energy efficient.
He said families making use of the scheme could save up to £300 a year on energy costs.
The reduction in carbon would be equivalent to taking 270 cars off the road, he claimed.
Sunak said that the government's green investment plans taken as a whole will create 140,000 jobs.
However, shadow chancellor Anneliese Dodds said that the government's green strategy "barely touches the sides" and was much less than the investment being made by other countries such as Germany.
Property firm Ringley's managing director Mary-Anne Bowring says: "This is a vital policy that will make homes greener and cheaper to run and so today's vouchers for home insulation are welcome news.
"The UK's housing stock is some of the oldest in Europe and this is not just bad for the environment but bad for our health too, with too many properties suffering from problems with damp and cold.
"It is important the government's voucher scheme covers renters, especially as homes in the private rented sector tend to be older.
"Additional financial support to retrofit outdated homes, stamp duty cuts across the board – including landlords – and government pledge to remove all dangerous cladding no matter what the cost would create hundreds if not thousands of jobs, kickstart the housing market and raise the quality of our homes."