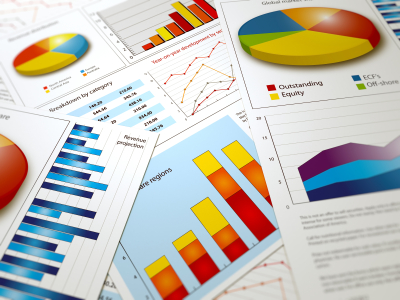 The pandemic impacted every inch of the UK but as we start to learn to 'live with Covid', we've started to see many sectors return to their pre-pandemic forms, includin the economy.

As predicted, this has brought with it several changes including rising interest rates and increasing inflation, signs of a sector that is attempting to compensate for Covid-related losses.
Understandably, investors are now questioning their financial plans and how these changes will impact their returns. However, if the last two years have taught us anything, it's that UK property is one of - if not - the most resilient assets in the market. With prices remaining on an upward trajectory and a buoyant property market, could UK property be your best investment in 2022?
Demand and (under) supply
There are several factors behind the UK's rising property prices, but the undersupply of property remains the strongest. While the Stamp Duty holiday is now a distant memory, the demand from this tax exemption is still sustaining the UK property market.
With more than 1.4 million property transactions in 2021 alone, demand is continuing to far surpass the supply of UK property. More specifically, the demand for property was almost 50% higher at the beginning of the year in comparison to the same period 2018-2021. On the other hand, the flow of new supply of properties was 15% lower.
The UK has long been trying to tackle housing supply issues, but with 1.2 million more property transactions forecasted for 2022, the government's aim to build at least a million more homes by 2025 would do little to help meet demand and could contribute to further increases across the property market.
This is the reassurance a lot of investors need, especially as 'Generation Rent' continues to expand. Demand is at the centre of a successful buy-to-let investment and with a distinct lack of supply causing more of the population to stay in the rental market for much longer, this reduces the number of void periods while increasing the potential of higher rents over time.
Long-term growth
Strong demand is one thing, but knowing exactly what this could mean for the property market is another. The flurry of demand we saw during the pandemic pushed prices by almost 10% during 2021, highlighting the impact strong demand can have on the wider market.
2022 held many possibilities for UK property, with many of us fearing an abrupt 'market correction' in prices. However, the long-term forecasts for both the sales and rental markets are continuing to make property one of the best long-term investment assets in 2022.
According to JLL's latest research, property prices could see up to 4.5% increases over the next 10 months, which is just a glimpse of what is yet to come in the UK market. Over the next five years, year-on-year growth could see property prices 20% higher than they are now, emphasising the potential of UK property as an investment asset.
As well as giving more opportunities for capital growth than ever before, rental forecasts are also offering more potential for competitive short-term returns. Totalling 12% increases by 2026, average rents across the UK are only set to increase in the coming years, so for those asking, 'why invest in property in 2022?' These short- and long-term forecasts are just one of many reasons.
Expanding population
The UK population is yet another reason why property could be your best investment in 2022, with year-on-year increases meaning that more tenants will inevitably enter the market. Set to reach 74 million by 2040, the UK's expanding population will only strengthen the demand for rental property.
Not only will 'Generation Rent' continue to bolster rents across the UK, but older tenants are also a growing demographic across the country. The number of over-50s renting property is on the rise, with a record-breaking 1.2 million currently in the market. Almost a quarter of the UK population is set to reach 65 or older by 2050, increasing the incentive to invest for long-term returns.
That said, young professionals will always be the strongest demographic of renters in the market, and with these tenants typically spending at least three years in the market, it's no surprise that average rents are on an upward trajectory. With more young professionals set to enter the market each year, this demand only highlights property as one of the best investment assets for 2022 - and beyond.
After the turbulence of Covid, we've seen many investors take more of a 'wait and see' approach, but when it comes to property, there's no better time to invest. With a continued undersupply of property and an expanding population, property prices and rents are on an upward trajectory, offering more opportunities for both short- and long-term returns and making UK property your best investment in 2022.