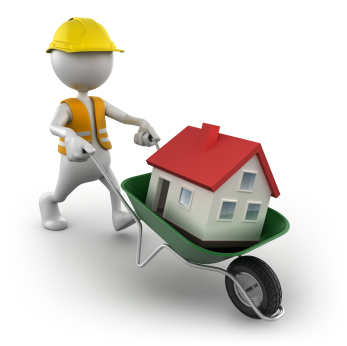 Planning approvals with an expiry date between the start of lockdown in March and the end of this year will be extended to 1 April 2021.
Along with others in the industry, Pro Vision has been calling for changes to legislation to allow planning permission deadlines to be extended due to the coronavirus lockdown. Similar changes were introduced in 2009 to support the development industry during the recession, but these provisions were repealed in 2012. However, it appears our calls have been answered in the emerging Business and Planning Bill.
The Government anticipates the Bill will hit the statute book before Parliament breaks for summer recess on 22 July, meaning the relaxed rules will, hopefully, come into force over the summer. Existing planning rules mean that development permissions usually expire after three years if work has not started. Controls to prevent the spread of COVID-19 prevented construction from getting underway.
Whilst the Bill is still in its formative stages and currently working its way through the House of Lords, a likely key provision will be an extension of many planning permissions until 1 April 2021 which were due to expire or have already expired. The Draft Bill explains that "This is to ensure relevant permissions and consents are still extant, enabling development to commence following delays caused by Covid-19."
The extension of time to implement permission relates to applications which expire between 23 March 2020 and 31 December 2020. While this relaxation of the rules will help many, it is important to note that not all permissions will benefit from the automatic extension.
For permissions which will expire 28 days after the Bill is passed and before the 31 December 2020, an automatic extension will be given by the Bill until 1 April 2021.
For permissions which have lapsed since 23 March 2020, or which will expire before the 28 day period has passed, additional environmental approval will be required from the Local Planning Authority (LPA) in order to benefit from the extension to 1 April 2021. It is anticipated this process will be free of charge, and the council is limited to considering whether the Environmental Impact Assessment (EIA) and Habitats requirements are met. The onus is on the applicant to provide sufficient information. The LPA will have 28 days to consider that information unless a longer period is agreed.
But it seems that not all application types are to be covered. Whilst it appears certain that Full Planning Permissions, and Outline and associated Reserved Matters permissions will benefit from these measures, the Bill at present appears to exclude Permission in Principle and associated Technical Details Consents, and other applications types.
If the impacts of coronavirus on the industry persist longer than expected, the Bill appears to make it possible to extend some planning permissions beyond 1 April 2021, although this should not be relied upon at this stage.