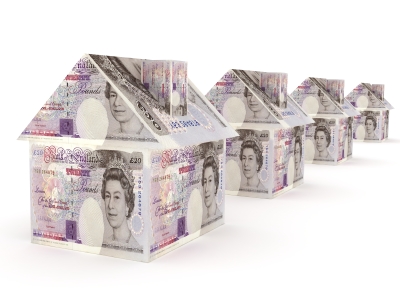 Property is fast becoming one of the most popular investment choices for those making money out of cryptocurrency, with an uplift in those using their Crypto gains to fund purchases within the buy-to-let sector, according to research from buy-to-let specialist, Sequre Property Investment.
Cryptocurrency is becoming big business. The incredible value of some of the many blockchain-based currencies makes it attractive to everyone from major, corporate investors, to everyday people looking to make the most of their savings. But the one thing that gives cryptocurrency its incredible value is also that which makes it a considerable risk: it is incredibly volatile. Values can rocket and collapse in a heartbeat, or tweet, for that matter.
Despite this volatility, Sequre Property Investment found that 85% of crypto investors choose to hold tight when it comes to the profits made on the market. However, 15% are looking to alternative avenues in order to spread their bets.
When asked what other sectors they invest in with the money made from cryptocurrency, 28% opted to buy stocks and shares.
However, the second most prominent alternative area of investment was the UK property market. 21% said they used the profit from their crypto investment to break into the property market.
On the ground, Sequre Property Investment has seen an uplift in crypto investment in the last six months. 25% of those funding an investment via Sequre during this time stated they have done so using profits taken from cryptocurrency.
Daniel Jackson, Sales Director at Sequre Property Investment, commented: "Cryptocurrency has seen its profile increase rapidly over the past five years, and the people who have lots of it are now looking to find ways of making it work for them, rather than sitting on it and hoping it doesn't crash.
"Property, with its solid value and good returns is, unsurprisingly, second only to stocks as the most popular crypto investment asset.
"Within the industry, buy-to-let property is one of the most profitable and immediate pathways to good investment and, despite the UK government's attempts to dampen profit margins, crypto investors are looking to the sector to balance their portfolios."