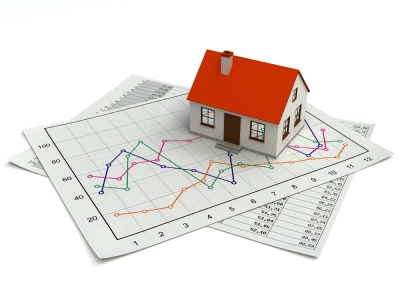 Official inflation figures at the end of March showed inflation rising to an annual rate of 6.2% and predicted to reach 7.5% later in 2022.
Huge increases in energy costs and specific factors such as repaying the costs of the pandemic and the Russian conflict with Ukraine are all contributing to significant rises in the cost of living and the Bank of England raised the base interest rate again during the month (to 0.75%) which will impact on the cost of borrowing.
Rightmove has recently announced that the average asking price in the UK is now £350,000 but this needs to be tempered with the reality of sale prices where data, albeit lagging a few months behind shows an average price closer to £275,000. The Rightmove numbers are however an indication of the fact that prices have continued to rise and also that many sellers are being over-ambitious in their attempts to sell.
Despite all of the reasons for positive sentiment to be waning, there is still a lot of desire to invest and move home. Rental values have increased and yields become more robust.
The challenging economic backdrop will inevitably impact on the property market and, whilst currently remaining remarkably strong, it is likely to slow and even adjust slightly as the months roll by.
The Chancellor has just made his Spring Budget statement and introduced a number of measures to try and mitigate and offset the pressures on individuals through rising costs. Whilst these will not balance out the costs side of the equation, they will reduce some of the burden of pain for many and shows a Government prepared to take measures to try and keep a balance between economic growth and personal cost. Of course, there are many who, despite the Government's plans, will say that they are not doing enough and not doing it fast enough but we are living in unprecedented times and there are not many who would wish to swop places with Chancellor Ritchie Sunak at the present time.
The Chancellor's budget statement did not include anything likely to damage the property market and, with the removal of VAT on energy efficiency investments, there are some benefits for landlords and others willing to invest.
Energy efficiency is likely to become a much more important issue in the months ahead. The effects of climate change coupled with rising energy costs makes investment in green technologies and in reducing energy usage through better insulation and efficient systems of growing importance. Plans to raise energy standards on rental property by 2028 may require amendment in order to be practical but the "direction of travel" is clear and, with rising costs, the benefits of action to mitigate the costs of running a home, will, undoubtedly, become more focused.
Overall, our prognosis is that the market will remain robust. Demand will continue to match or exceed supply and, whilst we expect property value increases to slow and, possibly there to be some slight adjustment in some cases, the current economic picture will improve and confidence, which still remains positive, will improve with it.
As always, seeking experienced, professional advice is key and the team and myself will be pleased to discuss and help you, in confidence, with your plans.
Yours
Darren Murphy