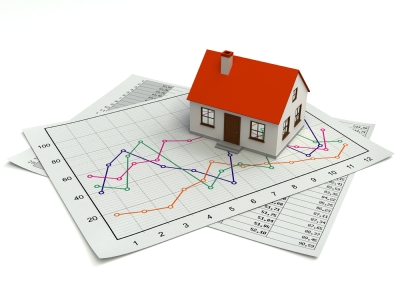 The property market continues to be very active despite a number of economic factors that will likely cause a slowdown in the coming months, certainly in terms of price rises if not transactional volumes.
The significant increases we are all facing in "the cost of living" will undoubtedly start to impact on both the confidence and ability of people to move with interest rates also moving slowly in an upward direction.
The number of properties coming to the market for sale has increased slightly which will better balance the supply and demand equation but will also give greater confidence to prospective home movers that they will be able to find and secure a property to buy.
Whilst the Bank of England base rate has risen in recent weeks and looks set to do so again, this is being tightly managed as the inflationary pressures in the economy are being caused by factors that will not largely be affected by a rise in interest rates and the need to encourage economic activity is paramount. There is good availability of mortgage finance and plenty of attractive deals to be found, all of which would currently involve borrowing money at a much lower interest rate than inflation and so at a net gain to the borrower. This position may change in the coming weeks as house price increase slow or adjust in certain markets.
The war in Ukraine is placing a huge burden on people and the economies of countries directly and indirectly involved. For many reasons it is to be hoped that a peaceful solution can bring this conflict to and end quickly. There will then need to be a huge programme of economic and infrastructure recovery that will last decades but a "peace dividend" in terms of confidence should, hopefully, result quickly.
The push towards a "greener" economy and greater self-reliance on fuel supplies will, undoubtedly accelerate and the emphasis on reducing demand for fuel must grow with the use of electric vehicles and more support for insulation initiatives needed.
The rental sector is under supplied and so rental values remain strong although there are signs that tenants are choosing to extend their stays and renew contracts where they are being well looked after in well managed accommodation. This is generally good news for landlords and their investments as the risk of void periods is reduced.
All in all, despite the uncertainties, the day to day activity in the market continues apace with employment levels strong, wage inflation growing and many people simply, getting on with their lives.
As always, the team and myself are here to discuss your needs and help you achieve your goals.
Yours
Darren Murphy