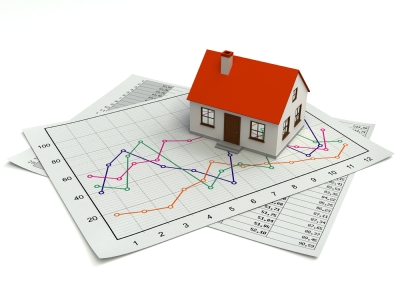 The Spring has lived up to its reputation as a positive time for the property market with strong levels of activity across all price ranges.
The sunnier weather and longer days have contributed to a growing feeling of well-being and we almost won the Eurovision song contest too!
Despite the sunshine, there are a few darker clouds circling and on the near horizon but we anticipate showers rather than a significant downpour.
The UK inflation rate has now topped an annual rate of 9% and is predicted to continue to go higher in the remainder of 2022.
The huge increases in energy costs we are all now seeing and specific factors such as repaying the costs of the pandemic and the Russian conflict with Ukraine are all contributory factors in the significant rises in the cost of living and low or negative growth in the economy.
Despite the fact that we may be teetering on the edge of a recession and the Bank of England raised the base interest rate again during May (to 1%) there has been no slow-down in the levels of interest from people looking to move home.
The increases in interest rates will impact on the cost of borrowing but the effect will be negligible in the short term with many borrowers tied into low fixed rate deals. Even with rising rates, the cost of borrowing when balanced against the rises in house prices we have seen has remained positive, although this balance is likely to change.
Crucially, levels of employment remain high and unemployment levels continue to steadily fall. The latest figures show unemployment at just 3.8%. This is a key factor in generating confidence and, even with the economy undergoing a difficult period, it is unlikely that we will see this position change for the worse.
We have seen a slow but steady increase in the numbers of properties coming into the market for sale but the strong buyer demand and take up is meaning that the overall levels of stock remain relatively low. This is keeping house prices steady or rising but any increases are now slowing as the aforementioned economic effects start to bite.
Overall, our prognosis for the coming months is that the market will remain robust. Demand will continue to match or exceed supply and, whilst property value increases will slow and, possibly there may need to be some slight adjustment in some cases, the current economic picture will, with some bumps in the road, ultimately improve and confidence will improve with it.
As always, seeking experienced, professional advice is key and the team and myself will be pleased to discuss and help you, in confidence, with your plans.
Yours
Darren Murphy