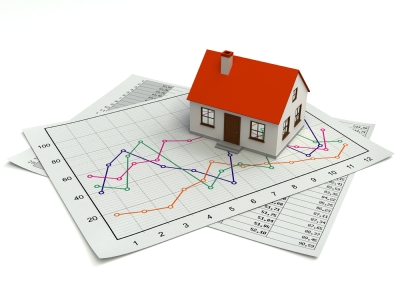 They say a week is a long time in politics. For Boris Johnson and the Government it must currently seem like an eternity as the series of events that have unfolded have now left us with a battle for the leadership of the Tory party and a new Prime Minister.
Whoever gets into the "top job" has plenty of issues to contend with and we do not expect housing to be a priority. However, the Government has published a recent White Paper on reform for the lettings market including the removal of section 21 notices. This is likely to have a significant impact on the market as it will be seen by many landlords as reducing their ability to control their own tenancies.
We shall be keeping a close eye on developments and liaising with our clients accordingly.
If you are a landlord or tenant and would like to discuss your situation, please do not hesitate to contact us and we will be happy to advise.
With inflation rates now in double digits and rises in the cost of living having an impact on everyone, we have seen the Bank of England take slow but steady upward action on interest rates as they seek to try and stop the economy heading into recession.
The global fuel crisis coupled with the war in Ukraine is contributing to the inflationary pressures and one could be forgiven for feeling that everything is currently "heading south" and towards a recession.
As inflation increases so do understandable demands from workers on wage levels with the threats of industrial action to support their claims.
However, despite the political and economic turmoil., the property market has, so far, remained remarkably buoyant with demand continuing to outstrip supply, prices rising and activity levels strong. Everything would suggest that this has to change and we feel we are beginning to see the tide turn as affordability and confidence begins to wane slightly.
We anticipate that, with all of the aforementioned issues, price inflation will now start to ease and level out. Inevitably the amount of available stock will start to increase, particularly as some sellers will be late to the party, slow to adjust and may be marketing property at artificially inflated values.
Despite the inflationary pressures on everyone and interest rates heading in an upward direction, we do not anticipate a major downward adjustment in values as underlying demand remains so strong.
As I commented in my last market update, if you are a homee-hunter you will have probably started to notice that more information about properties is being provided on websites and the major property portals. This is part of a requirement on agents to provide more detail about tenure and any costs associated with leases etc plus council tax banding alongside the existing requirement for EPC ratings.
This provision of information should help potential buyers and tenants to make earlier and better informed decisions and is the first of three stages in raising the amount of "material information" that is made available at the onset of marketing.
We fully support this approach as it should result in quicker transactions and less abortive work for all parties. In this regard, we also support sellers instructing their conveyancers when placing a property on the market in order that much work can be undertaken during the marketing period, even before a prospective buyer has been found.
It is ludicrous that in 2022 the average time for a property sale to go from offer to completion is twenty-two weeks when twenty years ago and before much of the digital world that we now occupy existed, it was thirteen.
There is actually a lot of work going on "behind the scenes" in terms of collaboration across the industry and greater use of technology to try and improve speed and certainty but the simple acts of sellers getting "sale ready" earlier and buyers ensuring they have access to funds, will go a long way to improving timeframes.
On the mortgage front, The Bank of England (BoE) recently confirmed and we reported last month, that it is to withdraw its mortgage market affordability test from August and thus simplify the mortgage approval process.
The Financial Policy Committee, part of the BoE, introduced the test in 2014 which specifies a stress interest rate for lenders when assessing prospective borrowers' ability to repay a mortgage
The purpose was to 'guard against a loosening in mortgage underwriting standards and a material increase in household indebtedness that could in turn amplify an economic downturn and so increase financial stability risks.'
However, in a recent statement, the BoE said the loan to income (LTI) 'flow limit' measure of affordability, which limits the number of mortgages at 4.5x salary or greater borrowers can draw down, was "likely to play a stronger role than the affordability test in guarding against an increase in aggregate household indebtedness and the number of highly indebted households in a scenario of rapidly rising house prices."
Moving home remains one of life's major decisions and, if you are thinking of moving we would recommend taking professional advice at the earliest possible stage as part of your planning.
As always, the team and myself are here to assist and look forward to answering any questions you may have and helping you achieve your moving goals.
Yours
Darren Murphy