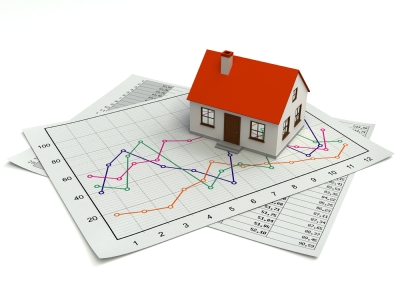 The cost of living is the big topic. Inflation is running at over 10% per annum, energy bill increases are hitting everyone, unions are becoming more militant in regards employment remuneration, interest rates are rising, the war continues in Ukraine and supply issues are adding to the general malaise and we are potentially heading for a recession.
This is the scenario that will welcome a new Prime Minister at the beginning of September whether Liz Russ or Rishi Sunak.
As I write, employment levels have remained strong (albeit with wages not keeping pace now with inflation) and demand in the residential property sector has also been positive.
Everything would suggest that something has to give. The doom-mongers predict a property market crash and those, either with their heads buried in the sand or who simply don't want to imagine anything adverse happening, think that the buoyancy of the last couple of years will simply continue because supply generally exceeds demand.
The reality is almost certainly somewhere between these two positions.
A new Prime Minister will undoubtedly take some action (it is however unlikely to satisfy everyone) to mitigate the rising costs of energy, the Bank of England will continue to be cautious about raising interest rates too quickly and stifling economic growth, unemployment levels will, hopefully, not increase unless demand in certain sectors falls dramatically and, whilst we are undoubtedly in for a bumpy ride, a deep and lengthy recession can be avoided.
The property market will not be immune from the points above but overall demand does exceed supply and so it will come down to affordability and confidence in the way ahead.
I believe we will see some slowing of activity, although even in more challenging markets there are always transactions happening – many talk about the 3 Ds – death, divorce and debt – these will all continue – it is the fourth D - discretion - that is likely to be exercised more cautiously with many choosing to batten down the hatches and "tough things out" rather than make a move they don't have to at this time.
Prices are likely to see some adjustment within a more cautious environment. We have already seen a slowing of price growth, except for some very high demand property, and I expect that we shall see prices flatten out in the weeks ahead.
Sellers who are realistic will still find buyers, those that are excessively optimistic may struggle and find themselves les able to secure a good sale. The same will apply to landlords – already there is growing evidence of less fluidity in the rental market as tenants renew rather than seek new properties. This is not necessarily a bad thing for all parties as security of income is vital. We are seeing more landlords protecting their rental incomes through insurance as concerns about a tenant's possible future ability to pay increase.
I don't see either the sales or lettings market taking a huge hit but both will be affected. The quality and skill of the professionals in the process will come more to the fore and those who fail to adjust and advise accordingly may struggle.
For sellers, getting ahead of the game and putting oneself in the strongest position to sell (and buy if that is also involved) will be key. Legal and financial preparation is at the centre of this and, managed well, can reduce the time a transaction takes significantly.
For landlords and tenants the same principles apply. Well-presented and well-maintained and managed property is always more popular with prospective tenants. Insurance products such as rent guarantee are, like all insurance, invaluable, when needed.
What is clear is that these are challenging times and seeking experienced, professional advice will never be more valuable.
Remember that it might seem expensive to use an experienced professional but I guarantee that it is not as expensive as using an amateur!!
As always, the team and myself are here to help and advise on your plans. Let our experience help you achieve your moving goals.
Yours
Darren Murphy