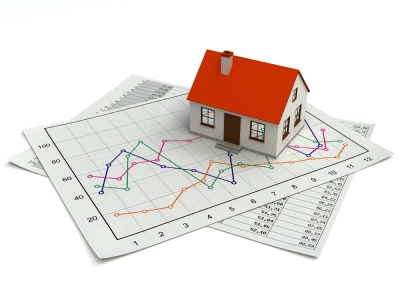 As we enter November we are in the season of "mischief nights" – Halloween and Guy Fawkes – the clocks have been turned back an hour and the autumnal elements of darker and colder nights and glorious colours is all around us.
The last few weeks have seen perhaps the most incredible political shenanigans that I can recall. Shenanigans that destabilised the markets and added to the economic issues we were already facing.
Rishi Sunak has now been installed as Prime Minister and is setting about restoring confidence in the Government and bringing greater stability to the financial markets.
Immediately following his appointment, the financial markets moved in a positive direction with long term gilt rates falling and pressure easing on the Bank of England whose Money Policy Committee are due to make an announcement on November 3rd about the interest base rate.
Interest rates have been rising significantly and mortgage lenders had withdrawn many fixed rate products and raised the costs of borrowing in anticipation of further rises in the base rate.
It now seems likely that the base rate, whilst still rising, will not be raised quite as high or quite as quickly. Inflation is still a major issue and running at c10% per annum but a slight curtailment on the cost of borrowing will welcomed and will help support both businesses and consumers. Many lenders have, ahead of the Bank of England announcement, reined back their mortgage rates in anticipation.
This is clearly positive and, with the mitigation of the reduction of stamp duty levels, may slow or halt the decline in the volume of sale transactions and house prices forecast by many.
Stamp duty no longer applies on properties up to £250,000 and first time buyers are exempt up to £425,000. This £425,000 exemption can be applied on properties up to £625.000.
The sales market has, in reality, showed itself to be very resilient. There are definitely less potential buyers looking to buy as people adjust their plans in line with affordability. However, transactions are still being made as the supply side of the equation has not increased dramatically.
The lettings market is "on fire" with rents increasing as demand greatly exceeds supply. Proposals to change the legislation and remove the ability of landlords to evict tenants under section 21 (commonly called no blame evictions) are still scheduled to go ahead. Our concern is that this may actually lead to more landlords exiting the market and increasing the shortage of supply which will naturally result in rents going even higher.
The Government will be setting out its new fiscal policies on November 17th. They are between a rock and a hard place as they look to encourage investment and growth but need to curb both inflation (particularly in food and energy costs) and demonstrate a clear plan to repay the billions of pounds of debt building up.
Energy costs continue to be a major concern although the Government has intervened with subsidies that will reach bill payers monthly over the coming six months. Energy efficiency is key with insulation and efficient gas boilers being the major drivers of greater efficiency and reduced costs. Buyers and tenants are certainly paying more attention to the energy ratings provided on every property for sale or to let. In fact, the most searched for term on the property portals by tenants is "bills included"
Another driver that helps maximise the value of property either for sale or rent is the OfSted rating of local primary schools – a recent report showed that an Outstanding rating could add as much as 10% to property prices for sale and 5% to rental values within the catchment area.
With more and more "hybrid" working the need for space as a home office continues to increase. It has been reported by the Chartered Management Institute that 80% of businesses have introduced some form of "hybrid" working with people on average working 1.5 days a week in an office with the remainder at home. This trend that accelerated during the worst of covid looks set to be established as the norm going forward.
As we move towards the end of the year we remain cautiously optimistic. There is no doubt that the market is adjusting and transactional volumes are likely to decrease but the market is certainly not collapsing. If the Government can restore confidence when it announces its fiscal plans then we may be able to stave off a recession and, with some prudent money management, survive intact enough to start looking forward and building a brighter future.
Yours
Darren Murphy