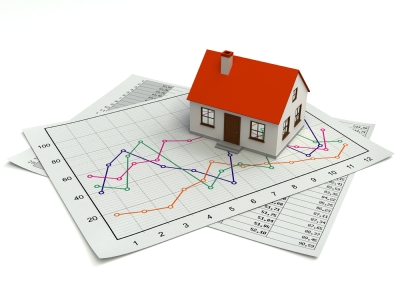 As we move into December and towards the end of one year and the start of another, there has been no let-up in the economic and political news that affects us all.
The Chancellor's autumn statement on November 17th set out a roadmap of measures to try and bring some stability back into the financial markets and, in the Chancellor's own words focus on stability, growth and public services.
The challenge will be to avoid growth damaging tax rises whilst bringing greater long-term stability to the public finances.
Much of what was outlined had been trailed previously and, as always, the devil will be in the detail but, importantly, financial markets and indicators remained steady in the immediate aftermath of the announcement. The FTSE 100 closed around 100 points higher at the close on Friday 18th than it did during the Chancellor's announcement and the pound against the dollar and euro rose very slightly. The more domestically focused FTSE 250 saw slightly higher gains.
Long term Gilt rates that had initially risen dramatically after the Truss/Kwarteng mini budget causing alarm for pension funds, had already fallen back and remained steady. Swap rates which directly affect mortgages again remained steady.
The need to get inflation down and repay debt remains paramount and a sweeping range of tax increases were announced which will affect everyone but a few that might have some impact on the property market.
Personal taxation was increased for high earners with the 45% tax band now starting at £125,140 instead of £150,000 per annum. The freeze on allowances and thresholds for income tax, national insurance and inheritance tax was extended for a further two years, to April 2028. With the effects of inflation, this will reduce individual spending power. Dividend tax and Capital Gains Tax allowances were cut. This will have some effect on, for example, landlords and others who operate as Limited Companies and those who look to dispose of assets.
Many businesses will gain from a reduction in business rates and the employment allowance remains at a higher level of £5000 per annum.
Energy businesses will pay a higher level of windfall tax on profits (35% instead of 25%) and this will be extended for a further two years. A 45% rate will apply to electricity producers.
Economic Outlook
The Office for Budget Responsibility now judges UK to be in recession, meaning the economy has slowed for two quarters in a row.
It predicts growth for this year overall of 4.2%, but size of the economy will shrink by 1.4% in 2023
Growth of 1.3%, 2.6%, and 2.7% is predicted for 2024, 2025 and 2026
UK's inflation rate is predicted to be 9.1% this year and reduce to 7.4% next year
Unemployment is sadly expected to rise from 3.6% to 4.9% in 2024
Household energy costs
The household energy price cap has been extended for one year beyond April 2023 but made less generous, with typical bills capped at £3,000 a year instead of £2,500.
Households on means-tested benefits will get £900 support payments next year and there will be £300 payments to pensioner households, and £150 for individuals on disability benefit.
One staggering statistic that has been mentioned is that UK energy costs will have risen to around £190bn per annum (c8% of GDP). This is the equivalent of running another NHS in England!
Property
In September, former Chancellor Kwasi Kwarteng increased the point at which Stamp Duty is charged on property purchases from £125,000 to £250,000 for home movers.
The threshold for first-time buyers also increased from £300,000 to £425,000 and can be used on purchases worth up to £625,000.
But in the Autumn Statement, Chancellor Jeremy Hunt said he will "sunset the measure" from 31 March 2025.
As already mentioned, in a move that may hit landlords and property sales, Jeremy Hunt also confirmed that the Capital Gains Tax allowance will reduce from £12,300 to £6,000 from April 2023 and to £3,000 from April 2024.
There were a range of other announcements on infrastructure expenditure and on public spending.
What does it mean for the market?
As the dust settles on the Chancellor's plans and the myriad of views from analysts and so called "experts" across all sectors start becoming more composed and less speculative, what is going to happen in the residential property market?
We have already seen a decline in activity in recent weeks with less potential buyers willing to commit largely due to affordability concerns. Mortgage rates that rose sharply after the ill-fated Truss/Kwarteng mini budget when Gilt and Swap rates rose significantly and with the withdrawal of many products reducing choice, are now easing back slightly and look as though they will settle in the 4-5% range dependent upon lengths of terms and personal scenarios. This is obviously much higher than we have seen in recent years but well below some historic highs.
House prices are edging back and the Office for Budget Responsibility believes that house prices will fall by around 9% over the next two years. This seems realistic and sellers will have to be prepared to be equally realistic to ensure a sale. Of course for those selling and buying it is the differential between the sale and purchase price that is key.
We expect transactional volumes to reduce from the highs of the last two years where Government intervention on stamp duty boosted activity. We are likely to see volumes fall to closer to 1 million transactions per annum which is close to the average across the last twenty years.
Home movers move for a reason – changes in family circumstances, financial circumstances, job relocations, death and divorce amongst many personal scenarios. We are, of course, likely to see less first-time buyers and discretionary movers due to affordability and concerns over a market that is adjusting downwards.
There has been talk of negative equity and certainly those that are highly geared may be vulnerable but the only time the value of a property really counts is when it is sold and so, even if values fall, providing any mortgage payments are maintained, then, whilst no-one wants to find that the market value of their property is less than they paid for it, they will have secured and be occupying the property they wanted and, in paying a mortgage will be reducing the level of the original debt.
The affordability issues around buying a property mean that an increasing number of people are choosing to either stay in the rental sector or look to find a property to rent until they feel comfortable with a move into home ownership. This is seeing demand continue to outstrip supply with correspondingly high rental values being achieved which, for man, makes it even harder to save deposit monies.
Whenever there are challenges in the market, there is also opportunity and innovation. We expect to see more innovation in the mortgage market with longer terms, family mortgages involving multi-generational borrowers and rent to buy financing being developed.
There is no doubt that many will choose to "sit on their hands" and stick with their current positions but for others the tougher conditions will not get in the way of life plans.
All of the forecasts show an improving economic position over the next two years but recognise the need to survive during this challenging period.
World events could see dramatic changes in confidence, market sentiment and inflationary pressures, as the months progress – an end to the war in Ukraine being amongst the most significant. England winning the World Cup not so much but nevertheless would help create a "feel good factor" – for the English anyway!
Our highly experienced team has seen many changes in the market over many years and will be happy to talk with you, in confidence, and to help you formulate and action your plans.
Finally, we would like to take this opportunity of wishing you the very best for the Christmas and New Year period and for a happy, healthy, peaceful and successful 2023. We hope that you will find an opportunity for some rest and relaxation with family and friends. Time that is important for everyone and helps us cope with some of the more challenging elements that are around at present.
Yours
Darren Murphy