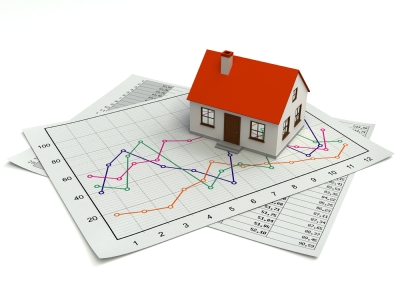 2023 has started more positively in the sales and lettings market than many would have predicted.
Activity in terms of enquiries is certainly down from the January numbers of the last couple of years and on recent months but those who are actively looking to buy or rent are serious and committed.
The number of properties coming to the market is also down but the same motivation factors amongst sellers and landlords still generally applies.
In the sales market, pricing is key and those who are overly ambitious with their listing price are finding it more difficult to attract interest from the motivated buyers who are looking. Sellers who are realistic are gaining the most interest and deals are being closed quickly at sensible prices, in the main down a few percentage points from the peaks of 2022 but certainly not at values that represent anything approaching a market collapse.
Of course, there are some buyers seeking to negotiate substantial reductions and this is where working with a professional and strong estate agent really helps both parties. From the seller's perspective, realistic pricing means attracting interest and not simply "chasing the market down" and from the buyer's viewpoint it means securing a property at a sensible price and reducing the risk of not being able to buy as supply is taken up elsewhere.
The property market ebbs and flows over time and is also geographically different with prices in various locations moving at a different pace to elsewhere. Likewise, certain property types may be attracting greater or lesser demand and this will reflect in any price movement. This is where the expertise of a local agent comes to the fore as it is not accurate enough to base one's plans on headline news based on national statistics.
If someone is selling and buying the key element is usually the differential between one price and the other rather than the specific financial numbers involved. If property prices move downwards this actually favours those who are trading upmarket as the gap between selling and buying closes. It obviously works the other way for those downsizing in value terms.
Buying and selling is a major life and financial decision and rarely taken on a short-term basis. Whilst everyone would like to sell high and buy low, any fluctuations at the point of transaction are likely to be absorbed and forgotten over the timeframe of ownership.
The lettings market remains very strong. The shortage of supply caused by many more tenants choosing to renew existing tenancies and a growing number of small private landlords exiting the market and selling, means rental value are high. Again, obtaining the right balance on price, affordability and quality of tenancy is key and this is where professional advice and action is key.
On the wider economic front we are currently experiencing considerable unrest and a growing number of strikes, mainly in the public sector. With pay running behind inflation there is understandable pressure on remuneration. This is not helping the general economy or the "feel good" factor across the UK.
Employment levels however remain strong – indeed there is a shortage of staff in many sectors – this will help ensure that, despite financial pressures, we are unlikely to see a significant rise in unemployment or increases in property repossessions. Lenders are helping those with affordability issues by introducing repayment "holidays" and extended loan terms.
The stock market has actually risen by over 12% since the ill-fated budget last September and, whilst we are likely to see at least one more interest rate rise from the Bank of England, the longer term swap and gilt rates that affect mortgages have steadied and mortgage rates have hopefully peaked and may start to fall later in 2023. Inflation has also likely peaked and is set to reduce as the year progresses.
There is no doubt that 2023 will have its challenges and many will choose to "sit on their hands" but for those who wish to move and can afford to do so, now may well prove to be a good time to take professional advice and do so.
Yours
Darren Murphy