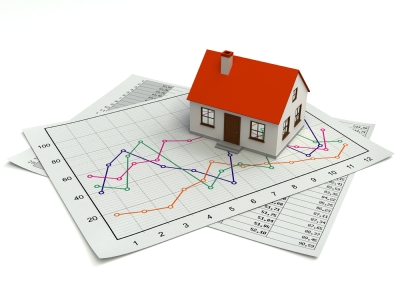 As we enter June there are some encouraging signs on the cost of living with inflation and the cost of energy reducing. There is still some pressure on the Bank of England as to whether to increase the base rate further but, economically, the second half of 2023 looks likely to be more positive than recent months.
The property market has shown great resilience and, whilst there has been some downward adjustment to property values, they remain at or above the levels of around a year or so ago. Affordability is a key factor for buyers but demand continues to generally match or exceed supply and predictions of a wholesale house price crash continue to look unnecessarily pessimistic.
When the market is volatile or showing any signs of negativity there is a natural tendency with many people to "sit on their hands" and "wait and see" but there always remains a market. There are always those who take a long-term view, those that need to buy and sell for family and employment reasons and, whilst transactional numbers will be down in 2023 on the, artificially high, levels seen in recent years (Government intervention such as stamp duty holidays fuelling activity), they are likely to run at around the average of the last ten years or so.
Confidence is however growing and recent weekly statistics show the number of properties coming to the market increasing and sales numbers following in line. Sales agreed in the third week of May were 26,341 nationally against a weekly average this year of 21,888.
The number of abortive transactions remains below historical levels with the 2023 weekly average being 23.72% nationally. In quarter four of 2022 this was over 30%
(Stats from TwentyEA data)
The lettings market remains "on fire" with rents at record highs and demand outstripping what appears to be a reduction in supply.
New proposed legislation in the Renters Reform Act is designed to reduce the numbers of badly maintained and managed properties and provide good tenants with more security. In reality, whilst many landlords have concerns, the changes will not really affect those landlords that are operating professionally. The proposed changes to energy efficiency requirements are likely to have more direct impact if the plans to only be able to let property with a rating of C or above come into force as much rental stock doesn't currently meet that standard and it will be uneconomic to bring them up to standard without Government assistance.
The Building Safety Act is now in place and aims to tackle many issues including fire safety in high rise buildings and Victorian conversions. There will undoubtedly be some issues arising as the requirements of this legislation takes effect and professional advice will be paramount.
With improving weather and an improving economy, the market looks set to continue to be resilient. Mortgage interest rates are, however, unlikely to fall anytime soon and we may contonue to see some volatility in rates being offered.
If you are thinking of buying or selling, letting or renting, getting experience professional advice is key to maximising the success of your plans. As always, the team are here to help and will be happy to discuss your situation in complete confidence.
Yours
Darren Murphy