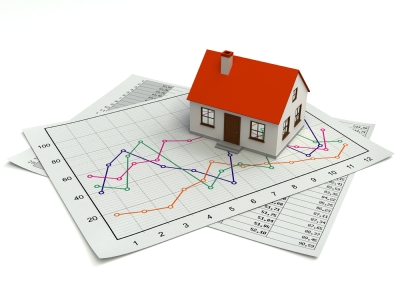 We live in challenging times. The anticipated falls in the rate of inflation have been slower than predicted and the Bank of England continues to pull the only lever it has to try and curb these pressures by raising the base interest rate.
The Bank is walking a tightrope in not driving the economy into recession whilst trying to recue inflationary pressures.
The effect on the property market is one of an understandable increase in uncertainty which in turn is seeing prospective buyers and sellers exercising their discretion with many choosing to sit on their hands until things settle down.
Affordability has been hit with mortgage rates having risen although it is important to note that less than half of owner occupiers have a mortgage at all.
Property prices and transactional volumes are both down but nowhere near as significantly as some of the doom mongering press would have us believe.
Property prices have reduced back to the levels seen in 2019 and transactional volumes are also down but are currently running at a rate that is close to the average of the last ten years. Post covid lockdown we saw a very buoyant market bolstered by Government intervention on stamp duty that set an artificially high transactional volume for a period and brought forward many people's home moving plans.
There is still a decent market but getting experienced professional advice and, if selling, avoiding "chancing one's arm" and overpricing, is key.
Leading property portal Rightmove has revealed data showing the impact of asking price reductions.
Tim Bannister, director of property science for the portal, unveiled research at the huge Propertymark One conference in Wembley Arena that he said underlined the importance of sellers being realistic.
The analysis looked at properties coming on to the site between January 2017 and November 2022.
It found that properties are 10% less likely to go under offer if there is a price reduction, while time on the market is more than double where there is a change.
The likelihood of a fall-through is also almost double if there has been a reduction.
The analysis also showed that the reduction rate grows if a property doesn't get an enquiry in the first week, with 56% of listings usually getting at least one.
Bannister added that all these factors relate to the pricing strategy from day one.
He said the market is facing challenges from higher mortgage rates and inflation but said Rightmove is sticking to its forecast of a 2% decline in house prices this year.
The lettings market remains very strong with rental values having risen to their highest ever levels and demand continuing to outstrip supply. Rental yields for landlords have improved but, as with sales, it is important to get professional and experienced advice in ensuring that lengths of tenancies and security of income and maintenance are maximised.
As always, the team and myself are here to assist and look forward to hearing from you.
Yours
Darren Murphy