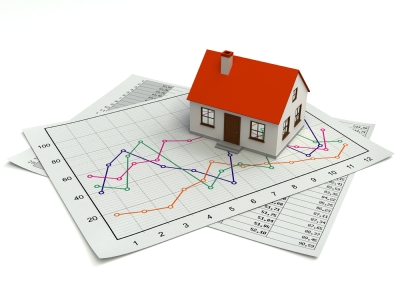 Whilst the property market remains challenging with both affordability and supply issues to the fore, there have been some economic signs in the last month that provide a little optimism as to the future direction of travel.
Crucially, the headline annual rate of inflation fell to 7.9% in June down from 8.7% in May, still high but, hopefully, a sign that the peak may have been reached. At the beginning of 2023 the Government pledged to halve the rate of inflation by year end (from 10.2% to 5.1%).
Of course, even with reducing rates of inflation, prices are still rising, just more slowly.
The Bank of England has increased the base rate every month in 2023 and the next review is due on August 3rd. Current thinking is that the rate may be held or, if increased, that it will likely be the last upward decision this year. So far, the UK has avoided a recession and the International Monetary Fund (IMF) recently stated that they expected the UK to maintain positive growth, albeit the forecast is for just 0.4% growth.
Towards the end of July, major lenders started reducing their mortgage interest rates although rates will remain at much higher levels than recent years and affordability is being squeezed as a result.
Around 150,000 borrowers see their current fixed rate mortgage deal end every month and all are seeing a significant hike from the, often, very low rates they have "enjoyed in recent years.
The rental market is seeing rental values continue to increase through a significant gap between supply and demand. Liquidity in the market has however reduced as tenants stay longer and also as some landlords are choosing to exit the market concerned about the increasing costs of regulation, potential capital outlay to meet required energy performance standards and negative capital growth on the value of their asset.
Property has always been a medium to longer term "investment" and the desire for home ownership hasn't waned although the current ability to achieve this is much tougher.
The volume of sale transactions is still projected to be around one million in 2023 which, whilst down on the artificially boosted (stamp duty holidays, low interest rates) figures of the last few years, is actually close to the average of the last fifteen years and there are always those that have to move for personal or financial reasons.
Housebuilding at present is still way behind needed numbers and this adds to a shortfall on the supply side.
Property prices have edged back but, depending on whose figures you choose to believe, this seems to be in the 5-10% region. This may increase further if affordability worsens but the decline may ease if supply remains low and the economy and confidence improves.
A popular question at the moment is – "When is a good time to move" – the answer, in our opinion, is dependent upon each individuals circumstances as there are many different drivers, not all of which boil down to the last penny on a deal but to lifestyle and other factors.
The market is challenging but still active. Positively priced property is attracting good levels of interest and sales are being made. Well managed rental property is very sought after and landlords generally have a choice of tenants to select from. Again, whilst rental value is a key figure, so is the viability of the tenant and the ongoing maintenance of the property.
As always, the team and myself are here to assist you with any questions you may have and to help you navigate a successful transaction.
Yours
Darren Murphy