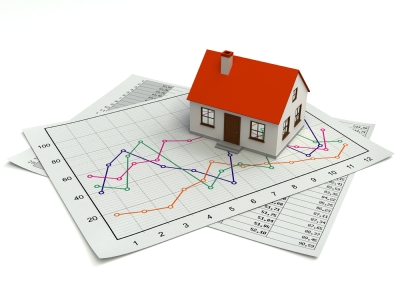 As we enter October, we have the opportunity to reflect on September and the immediate period after the main summer holiday period as well as look forward to the last quarter of the year.
In a move that surprised many, the Bank of England kept the UK base rate at 5.25% after their Monetary Policy Committee meeting on the 5th of the month. This was a majority decision and based on the fact that UK inflation levels were slightly better than anticipated at 6.7% year on year.
This inflation figure still means prices are rising but they have slowed from the levels of double digits seen earlier in the year.
Whilst the numbers are still well above recent norms and the Bank of England has an inflation "target" of 2%, it could be seen as an indicator that interest rates may have peaked and that the direction of travel moving forward is likely to be downwards, albeit with possible bumps in the road on a journey that may take some time.
Mortgage rates have eased back slightly from their peaks of a few weeks ago as SWAP rates and the need for lenders to have mortgage products that they can actually sell to consumers comes to the fore.
Affordability is obviously a key element in enabling people to move and we have seen both a reduced level of transactions in 2023 and a reduction in property prices. Transaction levels were always likely to reduce following a period during and post covid where the Government intervened with Stamp Duty reductions. This, understandably, brought forward many tens of thousands of transactions which would have happened in the following period.
Stories of house price crashes though are "wide of the mark" with all current data, both factual and anecdotal, indicating single digit figure reductions.
One thing is clear and that is that anyone looking to sell needs to market their property realistically in order to attract interest from those that are looking to purchase. Over "egging" a marketing price is likely to result in a lack of interest and the risk of "salami slicing" on price by chasing the market down. Where the property is attractively priced at the outset, we are often seeing competition create scenarios where excellent prices are achieved. Our skills and experience are crucial here and we will be pleased to discuss the most appropriate pricing and marketing strategy to get you the outcome you seek.
September saw an increase in activity after a quiet summer period and, as more property comes to the market at sensible prices, this activity is set to increase, albeit slowly.
The lettings market continues to be incredibly hot with rental levels increasing due to an imbalance between supply and demand.
Whilst some landlords have been leaving the sector due to increasing regulation and, in some cases, higher mortgage costs, there have been a couple of key moves by Government in recent weeks that may slow those decisions and help stem the tide supply wise.
In September the Government has announced that future proposals to require an EPC rating of C (rather than the current E rating) have been shelved and the date for moving away from the installation of gas boilers in domestic heating, has also been kicked into the "long grass"
The proposed Renters Reform Act which would see the end of fixed term tenancies and Section 21 eviction notices has also not been given Parliamentary time and, with a General Election due in the next year, is unlikely to appear anytime soon.
As always, it is crucial that, as a landlord or tenant, you work with professional advisers to ensure that your tenancy is well managed and that requirements and responsibilities are clear. Our experienced lettings and management team will be pleased to discuss your circumstances and advise on the best way forward.
We are now moving into the last quarter of the year, the evenings will be getting darker earlier and the weather is likely to get colder and wetter. Property maintenance by owners is key. Again we are here to help and advise.
Yours
Darren Murphy