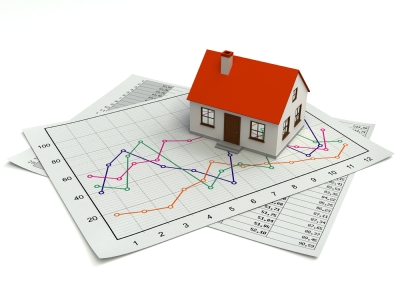 The residential property market remains challenging with affordability issues making it difficult for buyers to obtain funds and an element of "sitting on hands" and "wait and see" reducing the number of people looking to transact.
Sale prices have reduced. However, the market is like an oil tanker changing direction, and there are still some sellers who are being unrealistic about the price of their property whilst many buyers are now seeking to over-capitalise on a more competitive marketplace.
The facts are that competitively priced property is still attracting good levels of interest and, often, competitive bidding from potential buyers.
The majority of sellers are also buyers and so the key to a successful move is the difference between the selling and buying price, not the specific prices involved.
For those looking to buy at a higher price than they are selling at, a market that is seeing a downward adjustment in price actually reduces the gap in values that needs to be funded. For most people, a property sale and purchase is a long term decision and often made for personal and lifetime reasons such as marriage and relationships, family growth, job moves, schooling or sadly, due to divorce, death or managing debt.
The motivation to see a transaction through is key and whilst transaction volumes will probably be around 20% down in 2023 over 2020, there will still be close to one million moves that successfully occur.
Whether you are a seller or a buyer, working with experienced agents who will both treat you as an individual and who have the experience and skill to explain the best options to help you achieve your goals, is key.
The rental market remains very strong with rental values at record highs and a general shortage of supply.
Despite the growth in rents and yields, there has been an exodus of landlords from the market, often due to concerns about increasing costs of legislative compliance including planned improvements in energy efficiency and, what has been seen as a move towards making it harder to evict tenants from a property.
Both of these scenarios have changed recently. The planned requirements to improve energy efficiency have been delayed and are likely to be refocused to make them more commercially sensible moving forward and the planned removal of section 21 evictions under the Renters Reform Bill has been "kicked into the long grass" until the court system is in a position to deliver an appropriate service in regards evictions.
The reality is that very few landlords were seeking to capitalise on providing sub-standard accommodation or evicting decent tenants. It would not make economic sense for them to do so.
What has happened is that there has been an increase in the amount of properties where landlords have instructed us to look after them on a managed basis, thus taking advantage of our experience and professionalism in handling all matters of maintenance and repair as well as ensuring that the relationship between landlord and tenant is strong and operates effectively for both parties with rents being collected and passed on promptly. Membership of a redress scheme, a client money protection scheme and the appropriate insurances underwrites everything that is delivered.
As always, every individual and every situation is different and our long standing track record and experience, professional approach and service delivery that is tailored to personal circumstances, is a key factor in setting up and operating successful tenancies.
Yours
Darren Murphy
Partner