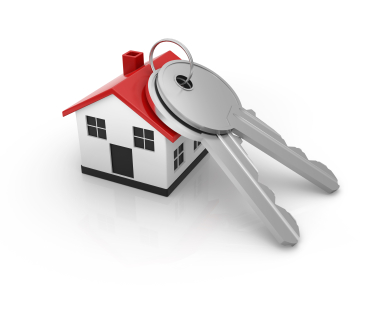 They often say that buying your first home is one of the most stressful things you will encounter in life. The same can arguably be said about selling your first home.
Selling your home for the first time can be daunting, especially if you are juggling it alongside looking for a property to buy at the same time. The decisions you make along the way could save you – or cost you - thousands of pounds and therefore it's important you get it right.
NAEA Propertymark have produced the followings tips to help you approach the house-selling process with confidence.
1: Get your home sale ready
Spruce up your home and make sure it's always looking its best for both photos and viewings, as buyers tends to make a decision whether to buy a property within five minutes of entering. Make sure your home is clean, tidy and free from clutter. This will let potential buyers imagine themselves making it their own. It should also look good from the outside, so it's worth mowing the lawn, pulling out the weeds, cleaning the windows and repairing any broken gates or fences. Ensure all light bulbs work in the house, especially for any late evening winter viewings. If your home is a bit run down, you may want to consider some home improvements - but it's worth getting an estate agent's opinion on whether it's worth the expenditure.
2: Instruct an estate agent
Firstly, make a shortlist of possible agents and speak to others about their first-hand experience, so start by asking family, friends and neighbours for their recommendations. While comparing facts, such as how quickly properties sell, how close they come to achieving the asking price and how successful they are, are important, you'll also want someone who is experienced, enthusiastic and helpful, and a good estate agent will be punctual, friendly and able to offer expert advice.
Although this is changing, remember the industry is currently unregulated with little barrier to entry. It's wise to choose an estate agent that is a member of a trade body, who applies to a strict code of conduct, as this indicates a higher level of professionalism and diligence. NAEA Propertymark Protected agents will give you the assurance that your estate agent follows best practice, meets all requirements of the profession, has voluntarily chosen to be regulated and works to high industry standards.
3: Set your sale price
The first thing your buyer sees is the price, so when it comes to valuing your home, it has to be done right. Work with your estate agent and use their knowledge of the local market to give you peace of mind that you're putting your house on the market at the right price. It may seem obvious to some but setting your asking price too high can scupper a house sale and make for a lengthy process. It is more likely that a well-priced home will lead to a bidding war than an overpriced home selling for more than it is worth.
4: Get an energy performance certificate
When selling your home, you will need to arrange an energy performance certificate (EPC). It will inform the buyer of how energy efficient the property is and give them an idea of what sort of energy costs they will face living there. Your estate agent will organise it for you and arrange for the energy Assessor to visit your property to carry out an energy performance assessment, produce an EPC and enclose the payment for the EPC or an undertaking to pay for it. If you decide to organise the EPC yourself, your estate agent will need to receive the EPC, or evidence that it has been commissioned.
5: Choose a conveyancer
It's important to have all your paperwork in order and choose a solicitor or a conveyancer to help with the legal transfer of the property to keep the buying and selling process on track and on time. It's important you pick the right solicitor for you and recommendations from friends or family are a great starting point, but most estate agents will be able to recommend a local solicitor or conveyancer if you're struggling to find one. Customer review websites like TrustPilot or Feefo can also be helpful when searching for reputable companies with honest customer feedback. It's advisable to get a couple of quotes first and ask for a full break down so that you can make a direct comparison.
Make sure you check whether the total cost will be a fixed or if it could vary according to the workload. And the final price should be inclusive of everything necessary to complete the sale, including searches, monetary transfers, stamp duty or land tax costs and Land Registry fees.
6: Waiting for an offer
The selling process can be a waiting game. While you may have initial interest, offers can fall through so it's wise to try not to get too excited when you receive an offer. There is still a long process that follows and until you exchange, you can never guarantee if the sale is going to go ahead. When you get an offer on your home, take your time, discuss it thoroughly and make sure it's right for you. Remember to look for buyers who are organised, trying to avoid timewasters at all costs. These can be difficult to spot, but tell-tale signs include not having everything ready to go, such as a mortgage in principle.
7: Negotiate the contract
Once you have received an offer, you'll need to work with your solicitor to decide all the finer details, everything from what fixtures and fittings will be included in the sale to how long will be allowed between exchange and completion. No doubt the buyer will have some queries regarding the sale and the property which can take time to overcome. The average property transaction takes around 14-16 weeks, from start to finish, provided there are no major setbacks along the way.
8: Exchange and complete
Exchanging contracts is the moment you've been working towards, as it's when your buyer pays a deposit and it becomes legally binding. You'll need to move all your belongings out promptly and drop your key at the estate agent's, ready for them to give to your buyer. If you're buying another property, it's easiest if you can complete your purchase on the same day as you complete your sale - that way you can move all your belongings from A to B without needing to put them in storage.
Mark Hayward, Chief Executive, NAEA Propertymark comments: "Selling your home is a big step and requires some planning to make the process go smoothly. If this is the first time you've sold a home, there's a lot of information to take in so try and do some research and familiarise yourself as much as you can with the home-selling process.
"Your Propertymark Protected estate agent will be able to guide you through and keep things moving on your behalf. It's also worth referring to the 'How to sell a home' guide which was launched by the Government earlier this year and is a very helpful source of information. Remember for property transactions, the most important thing is to ensure that the process is totally transparent, the wording used is clear, the information is upfront, and you understand you have a choice over the financial and legal services and other referred services you wish to use."