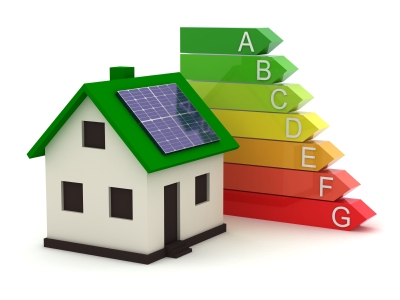 Marking the one-year anniversary of its launch, the Greener Homes Attitudes Tracker from NatWest has released its latest stats and reveals that 63% of homeowners now plan to make green improvements to tackle growing energy costs, almost a 10% increase year on year - and younger homeowners overtake on plans to upgrade.
The latest results mark the one-year milestone for the Greener Homes Attitudes Tracker, which set out to get a deeper understanding of homebuyers' preferences on the importance of certain environmental features and energy-saving improvements. As part of NatWest's aim to be the leading UK bank helping to address the climate challenge, the Greener Homes Attitude Tracker is providing a regular quarterly barometer of the UK public's evolving views on climate action.
Only the young?
Younger homeowners in particular have plans to make upgrades, as they look to bring their properties up to standard in terms of energy efficiency and show a greater willingness to adopt newer technologies. Among those aged 18 to 34, 13% stated they were planning to install a heat pump in the next 12 months, twice the UK average (6%), while around one-in-five (18%) were intending to install an electric car charging point, versus only 9% across the UK as a whole.
The data shows that a higher proportion of younger homeowners than older homeowners are planning to make upgrades both in the next 12 months and across the next ten years. This partly reflects 'catchup effects', with younger homeowners less likely to have features such as double- or triple-glazed windows, energy-efficient lighting, or a smart energy meter already installed.
The survey also found that:
62% of respondents are taking steps to minimise home energy use, up from 57% in June 2021
Around one in five (23%) of homeowners said the rise in the cost of living has made them 'a lot more likely' to implement energy efficiency measures in the next 12 months
23% of homeowners plan to make immediate improvements in the home over the next 12 months, driven by concerns over the rising cost of living and a greater focus on global energy security, up from 14% a year ago
Rising importance for EPC
The importance of EPC for prospective homeowners has increased since this time last year, with 39% of homebuyers looking to move in the next 10 years saying that a property's EPC rating was a 'very important' factor. This represented a marked increase from 32% in June last year.
Last year consumers placed EPC rating as one of the least important factors when they considered buying a home. However, the figures show there was an increase in those saying an EPC rating of C or above was 'essential' with 20%, this increased from 16% in June last year.
Solar…so good?
The research highlights that energy-saving features are becoming highly desirable to renters, with solar panels overwhelmingly topping the wish list. It found that over half (61%) of UK renters wish their landlords would install solar panels in a bid to reduce bills.
For those looking to buy, 13% of prospective homeowners say that solar panels are an essential property feature, an 8% increase from last year.
Government intervention – is it enough?
This year the UK Government reduced the VAT on the installation of energy-saving materials from 5% to zero for five years, as part of efforts to aid the transition to greener homes. However, only 14% said this had made them 'a lot more likely' to install or make upgrades to the energy efficiency of their main property in the next five years, whilst 47% stated it 'makes no difference'.
Lloyd Cochrane, Head of Mortgages at NatWest, said: "Since launching the tracker a year ago, we've seen a real shift in people's mindset towards making their homes more energy-efficient. Alongside a longer-term trend of increasing climate awareness, sharp increases in energy bills and the cost of living more generally has made energy efficiency much more important to consumers' everyday lives.
"Given this backdrop, it's clear homeowners, in particular, are starting to think about making changes in the home, with younger homeowners the most active, and whilst this is encouraging there is more to do to support homeowners with the green transition across industry and Government policy.
"As part of that effort, we launched the Sustainable Homes and Buildings Coalition last year, working across the industry to understand the practical barriers that face homeowners and find ways to help them by addressing these challenges. Alongside this work, we are working to expand our range of products and services that will help homeowners on this journey and engaging with Government to propose policies that can work with industry efforts to support this change."