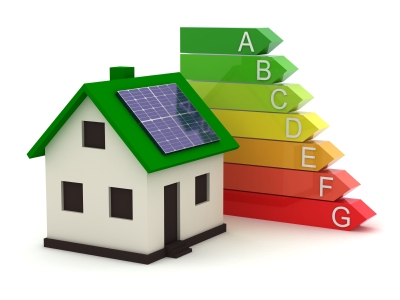 Homeowners' attitudes to green home improvements are changing rapidly due to spiralling energy prices, according to new research from NatWest and S&P Global.
The latest instance of the Greener Homes Attitudes Tracker has shown increased urgency on the part of UK households to make improvements in the energy efficiency, and so the environmental sustainability, of their properties. More than half of those surveyed indicated that rising prices were making them more likely to implement energy efficiency measures – steps which could reduce their outlay on energy bills.
The pace of planned improvements also saw an uptick – the number of people planning enhancements in the next 12 months rose from 16% in the final quarter of 2021 to 22% in Q1 2022. This was alongside a decline in those planning to make upgrades in the next 1-5 years (from 33% to 31%) and in the next 6-10 years (from 19% to 16%), indicative of consumers seeking to bring work forward.
The quarterly index is based on responses from 4,500 people across the UK in the first quarter of 2022, and the data was collected in the context of escalating cost-of-living pressures facing UK homeowners, particularly regarding energy costs.
Looking at plans for the next decade, 63% of homeowners said they intended to make improvements - up from 54% last spring.
Barriers to getting on with the job
However, significant challenges remain in increasing the energy efficiency of the UK housing stock, with upfront costs frequently cited as a barrier.
In the context of rising prices, cost remained the greatest blocker to making improvements. Moreover, the proportion of households reporting cost as a barrier increased from 70% in Q4 2021 to 72%. However, people's willingness to pay varied by the type of improvement proposed.
Buy now, pay when?
One of the most popular planned upgrades for UK homeowners is an electric car charging point, with 48% of homeowners saying they either already have one or will install one in the next 10 years – this proportion has risen from 44% in the last quarter alone. One-third (33%) of those planning to install an electric car charging point said they would prefer to pay for it upfront – around twice as likely as they were to versus other energy efficiency improvements such as air source heat pumps (only 14% preferred to pay upfront), double glazed windows (12%), and solar panels (19%).
Mind the Green Gap – any relief for renters?
The survey found a welcome increase in the number of renters who said that their household or landlord had made improvements to the environmental sustainability of the property since they had been living there (33% vs 29% in Q4 2021). However, the figures showed the continuing 'Green Gap' between rented and owned accommodation, with homeowners still more likely to have energy efficiency measures such as double-glazed windows (82% vs 74% of renters) or energy-efficient lighting (69% vs 52% of renters), leaving renters potentially more exposed to higher outlays on heating their homes.
Who pays?
With the balance between the upfront costs of improvements versus the longer-term saving being a live issue for homeowners, being rewarded for making energy efficiency improvements was considered by households to be the best way to help them improve the environmental sustainability of their main property within the next 10 years, stated by 57% of respondents. It was followed by a comparison site (48%).
In the recent Spring Statement, the Chancellor reduced tax on items such as solar panels, insulation and heat pumps from five per cent to zero. With energy prices expected to stay high for the foreseeable future, tax cuts in this area had popular support as a form of government policy intervention, with 49% of homeowners saying they would like the Government to introduce a temporary cut on VAT for gas and electricity. Accelerating investment in renewable energy to reduce dependence on fossil fuels (cited by 39%) was another popular policy.
NatWest has been vocal in calling for accelerated energy efficiency action this decade as the most effective means to address all aspects of the UK's energy trilemma – affordability, energy security and decarbonisation. The bank is aware of the challenges and concerns the cost-of-living crisis is causing for many of our customers up and down the country and is focused on providing practical help and support for our customers.
This quarter, through the Sustainable Homes and Buildings Coalition, we have proposed a set of interventions which the Government should take to redouble its efforts to inform the public through an information campaign, and use every lever at its disposal to encourage and reward action on energy efficiency.
Lloyd Cochrane, Head of Mortgages at NatWest, said: "One of the best ways of saving money on bills is to reduce the amount of energy that we need to use – therefore, helping people understand how to make their home more energy-efficient can be a really effective way to help cut their bills, something that's particularly important in the context of rising prices. It could also help to reduce their climate impact as homes account for 15pc of the UK's carbon emissions.
"The Greener Homes Attitudes Tracker is showing that message resonating with the public, and that's only likely to grow in the coming months as cost of living pressures grows. It's important that we continue to work across industry and government to support people understanding how they can make these changes, which can be expensive and complex to understand."
James Close, Head of Climate Change at NatWest, said: "At NatWest, we have put climate change at the heart of our strategy to be a purpose-led bank. It is therefore important that we support our 19 million customers on the transition to net-zero. We can help them understand and reduce their climate impact and deal with the escalating costs of energy bills. The Greener Homes Attitude Tracker is an important part of how we are understanding the changing needs of renters and homeowners, shining a spotlight on perceived barriers to - and value of - green home improvements. This enables us to better tailor our support for customers and inform the public conversation on this topic."