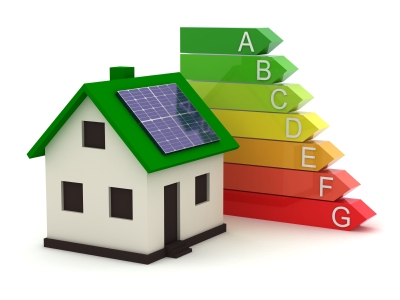 Last week, Rishi Sunak confirming rumours that the government was set to 'soften' several key green policies, including minimum EPC standards for rental properties, but new research shows that energy efficiency is of growing importance amongst prospective homebuyers.
However, despite the loss of these long-awaited minimum energy efficiency targets, new research conducted by the Mortgage Advice Bureau (MAB) shows that almost three in four (74%) prospective homebuyers recognise a home with an Energy Performance Certificate (EPC) rating of an A or B as more attractive than less energy efficient properties.
MAB believes this is largely driven by the desire to reduce household running costs, as the UK grapples with the ongoing cost of living crisis and concerns that costs will remain elevated.
Of those surveyed (1,001), 51% said they are considering a home with a higher EPC rating to reduce overall utility bills, with 36% looking to keep warmer in winter for less. 32% are considering a higher EPC rated property to potentially reduce their mortgage repayments though green mortgages, and 33% are already thinking about their next step in terms of buying a higher rated property, since this could add value when it's time to move out.
Meanwhile, over a third (36%) of potential homebuyers are considering a higher EPC rated property to be more eco-friendly and reduce their impact on the environment.
Commenting on these findings, Ben Thompson, deputy CEO at MAB, has said:
"The high energy costs we've experienced in the UK over the past couple of years have hit many people's finances, stretching budgets to the limit. As a result, any means to cut back on spending, particularly on energy bills, has become a bigger priority for prospective homebuyers.
"As our findings show, mortgage payments are also a central concern to prospective homebuyers. However, the good news is that opting for a higher EPC rated property could make you more likely to be entitled to a green mortgage scheme.
"These plans reward homeowners for buying or owning an energy efficient home - for example, with potentially lower interest rates on mortgage payments, or incentives such as cashback. If this is something you are interested in, it's essential to speak to a mortgage adviser, who will be able to establish whether a green mortgage would suit your needs."