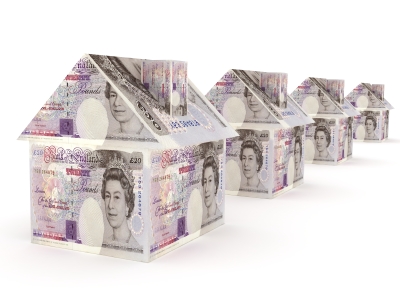 Fines for rogue landlords and agents have increased by half a million pounds in the last three months, with the total now surpassing £8.6 million in London alone, according to Kamma.
2023 is on track to be the biggest year on record for enforcement, nearly doubling the fines recorded in 2022, according to newly released data from geospatial technology company Kamma.
Last year, the firm reported that the total fines for letting agents and landlords had increased by over £1 million pounds in 12 months, and with fines increasing by over half a million in just the first three months of the year, enforcement is now on track to increase by over £2 million in the coming year.
The total fines for rogue landlords and letting agents in London have crossed the £8.6 million mark for the first time, this represents a total increase of over £500,000 in the first three months of the year. Kamma is the only company to track the Mayor of London's Rogue Landlord and Agent Checker in order to deliver an analysis of enforcement trends across London. In just the last three months, the total value of fines for letting agents and landlords have increased by more than half a million- from £8,157,745 in December (2022) to £8,668,895 in April 2023.
Since the start of 2023, Kamma has reported an average increase of more than £167,000 in fines every month. This month, Camden Council continues to top the council enforcement list in terms of the number of cases brought forward, followed closely by Newham and Waltham Forest. Yet, the London Borough of Hammersmith and Fulham still has the highest average value of fines per case at £19,800.
The increase in fines is largely due to increased enforcement efforts seen across the council and capital. Eight new licensing schemes have been launched so far this year, with at least five more planned to start in the coming quarter.
Orla Shields, Kamma's CEO (pictured), explains: "Every month, Kamma reports a new record increase in fines and enforcement seen in the private rented sector (PRS), and the start of 2023 is no different with an increase of half a million pounds in fines seen in just three months suggesting that 2023 might become the biggest year on record for fines."
"This month Kamma has published a Licensing report that summarises all the trends seen in the PRS, including property licensing, enforcement, and licensing fines in the last three months. This report gives agents an overview of all the latest schemes throughout the last quarter. We hope this report will provide agents with a good understanding of the current licensing landscape and help keep them up to date with new licensing scheme developments."