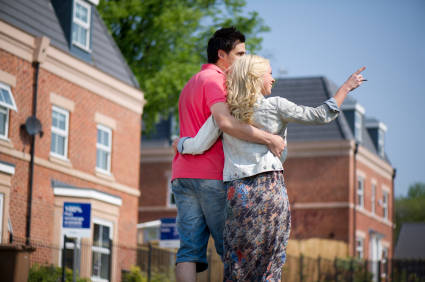 Overall mortgage search volumes by advisers rose by almost 80% in January, according to the latest data from Legal & General Mortgage Club, with demand amongst new buyers remaining a strong driver of activity.
The data shows that first-time buyer searches increased by 91% compared to December. This was paired with a rise in searches on behalf of first-time landlords, which jumped by 63%.
Much of this demand is being backed by the Bank of Mum and Dad, as searches for those with gifted deposits grew by 88% in January. Similarly, searches for landlords with gifted equity grew by 82%, suggesting that those in the buy-to-let market may be benefitting from financial support from family members to boost their borrowing power.
Cost of living crisis continues to bite
Mortgage searches on behalf of borrowers with complex finances also soared between December and January. The SmartrCriteria data shows that searches by advisers for lenders willing to accept borrowers with an unsatisfied default rose by 157% over the last month. Searches for options suitable for those with unsecured arrears and missed mortgage repayments also climbed by 77% and 90% respectively. This data comes as many consumers face a squeeze on their finances, with rising energy bills and climbing interest rates contributing to a cost-of-living crisis.
In addition, the data from the SmartrCriteria tool shows that searches for those with debt management plans followed this trend and increased by 134%. These findings echo recent research by Which?, revealing that 2.5 million families have failed to pay either their mortgage, rent, loans, credit cards or other bills so far this year. Borrowers are even looking for alternative mortgage products to help minimise their monthly outgoings and avoid the risk of a repayment blemish – searches for interest-only mortgages grew by 85%.
Kevin Roberts, director, Legal & General Mortgage Club, comments: "There is still healthy demand in the mortgage market, but there are also signs that the cost-of-living squeeze is beginning to drive some borrowers to re-mortgage or find alternative mortgage solutions that help them better manage their finances. Advisers will have a critical role to play in helping many of these borrowers to secure a new fixed-rate mortgage or find a lender that is willing to support those with more complex circumstances.
"When advisers are dealing with these volumes, or with a case that doesn't quite fit lender criteria, the role of technology cannot be overstated. Automating processes such as administrative tasks can give advisers back time to focus on helping borrowers secure the right mortgage for their needs. Our research tools continue to be an ally to intermediaries, and we remain committed to helping support brokers through new tech where we best can."