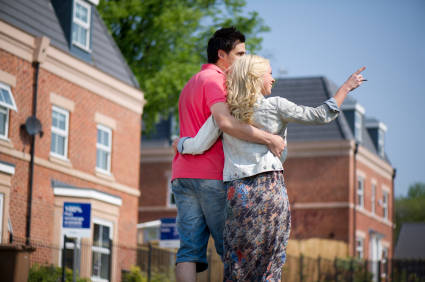 The latest data and analysis from Halifax has shown that despite the average deposit rising 91% from £17,740 in 2007 to £33,3392 ten years later, there seems to be no end to first-time-buyers storming onto the property ladder.
According to the figures, during 2017 the number of first-time buyers rose 6% to 359,000 in 2017, continuing an upward trend of six years.
Although the average price of a typical first home has grown by 21% (or £37,377) from £174,703 to £212,079, first-time buyer levels have almost returned to those last seen in 2007, when 359,900 took their first step on to the property ladder.
This is an increase of 87% compared to an all-time low of 192,300 in 2008 and is now just 11% below the most recent peak of 402,800 in 2006. First-time buyers now account for half of all house purchases with a mortgage, an increase from 36% a decade ago.
In the past decade, the number of first-time buyers in London has fallen by 26% from 57,900 in 2007 to an estimated 42,983 in 2017, marking the third consecutive annual decline. The North is the only other region aside from the capital to see a drop in numbers from 17,300 to 16,430 during the same period.
On the other hand, the number of people getting on the housing ladder in Northern Ireland has grown by 65% to 9,410. The second largest rise was in the South West (16%, from 25,400 to 29,399). The South East has the largest number of first-time buyers in the UK, totalling over 69,000 last year, edging up from 67,600 in 2007.
Copeland in Cumbria is the most affordable local authority district in the UK with an average property price (£120,088) of 2.9 times the local average gross annual earnings. Eight of the 10 most affordable areas are in Scotland, including Stirling (3.0), North Ayrshire (3.1) and Inverclyde, West Dunbartonshire and Renfrewshire (all 3.2).
All of the 10 least affordable LADs are in London. The least affordable is Brent where the average first-time buyer property price (£475,612) is 12.9 times gross average annual earnings for that area.
Russell Galley, managing director at Halifax, had this to say: "A flow of new buyers into home ownership is vital for the overall wellbeing of the UK housing market. This ten-year high in the number of first-time buyers shows continued healthy movement in this key area despite a shortage of homes and the ongoing challenge of saving enough of a deposit.
Low mortgage rates, high levels of employment and Government schemes such as Help to Buy4 have helped first-time buyers become a much greater segment of the market, and the recent abolition of Stamp Duty on purchases of up to £300,000 is likely to continue stimulating this growth by reducing the upfront costs associated with taking the first step on to the property ladder."