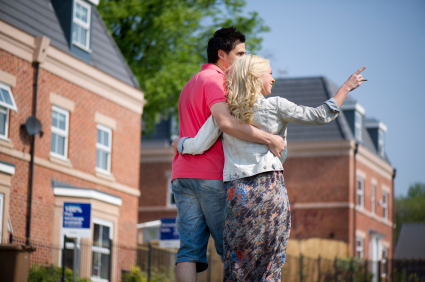 First-time buyers now account for 51% of the nation's house purchase market, the first time this has been the case since 1995, according to Atom Bank.
Data collected by the lender shows that the average house deposit is currently £33,000, and that 47% of renting households earning over £80,000 are struggling to save for one.
Furthermore, 38% of would-be first-time buyers say that financial assistance from their family is the only way for them to access the property ladder.
According to a survey of 2,000 potential first time buyers commissioned by Atom Bank, 64% admitted to feeling anxious about the mortgage process, with 74% of the same individuals outlining that they feel unsatisfied with their mortgage knowledge. The top word which first time buyers had never heard of was 'collar', at 74%.
This was followed by 'tie-in period' at 62%, and 'HLC' at 58%.
The research also shows that 37% of would-be buyers pull out of the process due to stress, which 58% say has been caused by saving for a large deposit.
Atom bank chief executive Mark Mullen says: "Today's findings have showcased just how much impact the mortgage process can have on a first-time buyer, before they have even entered the market.
"Buying a home is commonly the largest investment most people will make in their lifetime, which is stressful enough without worrying about the mortgage process."
If you are a first time buyer and need assistance with understanding any aspect of the process, the terminology and what the true costs of arranging a loan are, then contact us and speak, without obligation, to one of our independent advisers.