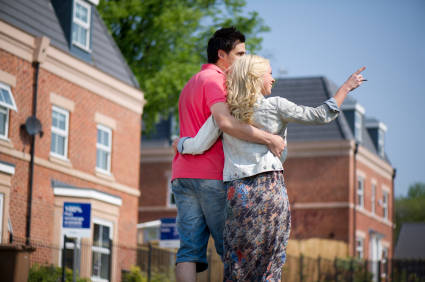 The average first-time buyer is getting older and richer, but the appetite for home ownership remains undimmed, according to the UK Finance mortgage board.
The trade body says that while the average age of an FTB has been largely unchanged since 1995-96, the age distribution has shifted.
There are fewer very young (16-24 year olds) and older (55 or over) FTBs compared with 10 or even 20 years ago.
UK Finance analysed figures from the Department of Communities and Local Government for 2015 and 2016 to come up with the findings.
The trade body says several factors have led to this change.
These include strong migration into the UK since the late 1990s, especially among younger age brackets.
Other factors are an ageing population, couples marrying and having children later in life than previous generations and more people going to university and therefore buying houses later in life.
The trade body says the change at the younger end is likely to be down to a number of factors.
One is the increased time many need to save for a deposit, as house prices have outpaced incomes for the past 20 years.
As house prices rise, those getting onto the housing ladder tend to be richer.
But UK Finance says 59% of private renters expected to buy at some point in the future, showing strong optimism from aspiring first-time buyers.
This proportion has remained stable since 2006-07.
UK Finance is a new trade body that encompasses the former Council of Mortgage Lenders.