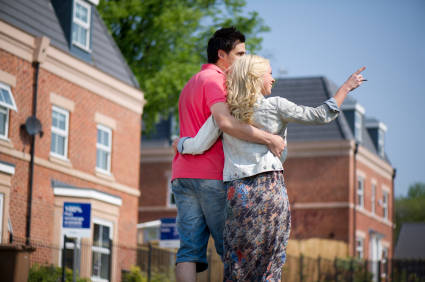 The value of first-time buyer (FTB) economy is set to reach a total of £74.1bn by 2025, a new study finds.
The research, by Coventry for intermediaries in partnership with the Centre for Economics and Business Research (Cebr), looks at the value that FTBs bring to the housing market and wider UK economy.
It showed that mortgage lending to this segment of the market alone is predicted to reach £71bn by 2025, which is 26% above estimated lending for the whole of 2023 (£56.5bn). In 2024 this is set to increase by 16% to £65.3bn.
Analysis by Cebr also shows that these borrowers are expected to spend an average annual total of £3.1bn on extra costs relating to home purchase by 2025.
The total contribution of aspiring homeowners to the housing market is therefore set to reach £74.1bn in two years.
Findings from the 1,000 first time buyers surveyed across the UK show that they are currently spending an average of £3,400 on additional upfront costs including moving and legal fees, as well as surveyor, valuation, and mortgage fees.
This is £300 higher than the costs cited in last year's survey and above inflation.
It is estimated that first-time buyers will spend £4,900 individually on renovating and redecorating their home within 12 months of moving in, making the combined total spend on top of their mortgage over £8,000 (£8,300).
However, many novice buyers are still unaware of the upfront costs they need to budget for before applying for a mortgage.
This was particularly apparent for younger respondents, as only 19% of those aged between 18-24 were aware of mortgage product fees.
With over a third (36%) of recent FTBs saying they needed more guidance and information on the additional costs of buying a house, mortgage brokers are in the perfect position to fill this advice gap by helping new buyers understand the costs of buying a home in this market.
Coventry for intermediaries head of intermediary relationships Jonathan Stinton said: "First time buyers have accounted for almost a third of all UK property transactions over the last five years and are a huge contributor to the UK economy. As the mortgage market and economy stabilises in the next couple of years, we will see even more first time buyers ready to enter the market.
"It's clear that people taking their first step onto the property ladder need more guidance and support during the mortgage journey, particularly around the costs associated with buying a home."
Meanwhile, the first-time buyer market snapshot for August and September 2023 showed a mixed picture, according to analysis from First Direct.
In August, a sharp decline was seen in both mortgage application volumes and total value across the mortgage market as the volatility caused by higher swap rates continued to be felt.
However, the market showed signs of recovery in September, with the first-time buyer category showing resilience.
The value of the first-time buyer segment dipped to £4.8bn in August – nearly half the value of the market just two months prior when it stood at £8.8bn in June. By the end of September, it had increased back up to £6bn.
Volume of first-time buyer applications were also down 40% between June and August but increased from 24,642 back to 30,733 in September – a 25% increase month-on-month.
The subdued figures seen in August were consistent across other categories.
The home mover market also saw a sharp drop, standing at £5.2 billion in August before climbing back up to £6.5bn in September.
The re-mortgage market was worst impacted of all three segments – down nearly two thirds in value in August compared to June to £3.9bn.
Although the segment's value grew 28% between August and September and reached £5bn, this was still less than half the market value seen at the end of Q2.